Tesco may be laying off as many as 10,000 employees as part of the company's effort to become profitable again.
The UK's biggest retailer is trying to recover from a severe drop in sales and profits.
According to The Telegraph, 6,000 jobs will be cut at Tesco's head offices as well as at the 43 stores that will be shut down.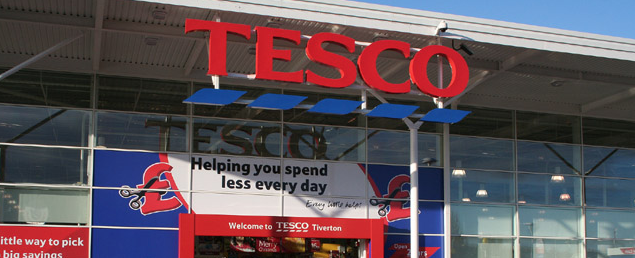 Tesco chief executive Dave Lewis plans on removing an entire layer of management from Tesco shops.
Lackluster performance in the UK supermarket industry has resulted in the "big four" (Tesco, Asda, J Sainsbury and Wm Morrison) responding by cutting costs.
Last year Asda cut 1,360 jobs, Morrisons laid off 2,600 people, and last month Sainsbury's announced that it would cut 500 jobs too.
Tesco is currently the UK's biggest retailer and biggest private sector employer. The company has a workforce of around 310,000 across its 3,330 stores.
An analyst at Shore Capital told The Telegraph that Mr Lewis plans on simplifying Tesco, apparently he said the company's structure was that of a global business, which now has to change as the retailer has sold its businesses in the US and Japan and should strictly focus on improving trading in the UK.
He added: "Tesco needs to fund material price cuts."
Tesco sales bounced back a bit
A survey by the research firm Kantar Worldpanel revealed that for the first time in a year Tesco experienced slight sales growth.
Kantar said that sales rose 0.3% for the 12 weeks to 1 February compared to the same period the previous year.
The firm said "Britain's largest retailer is bouncing back from a tough year."