According to Tesla Motors, the car manufacturer delivered a record number of 10,030 cars in its first quarter, a 55% increase compared to last year.
Tesla performed much better than it had expected in the quarter.
In the company's end-of-year letter to shareholders it predicted only 10,000 vehicles being produced in the quarter and only 9,500 deliveries.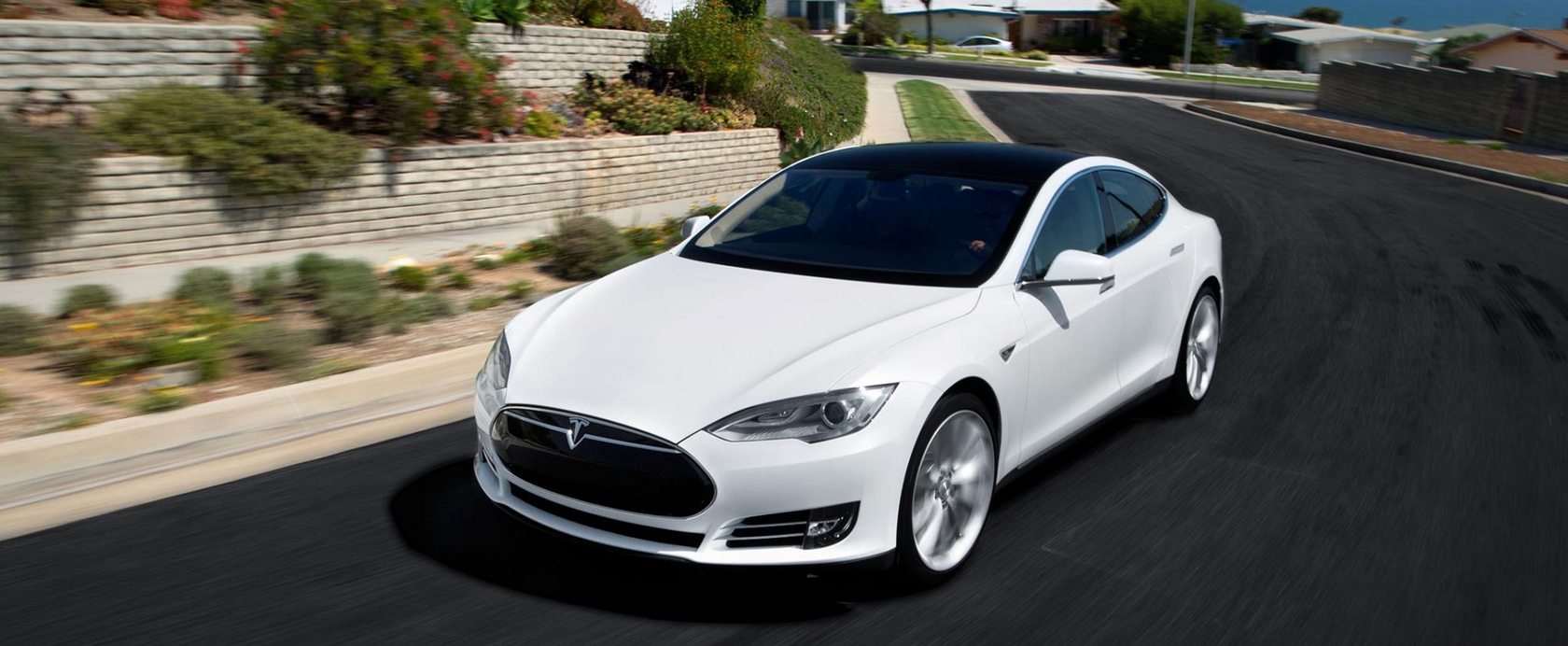 Tesla surprised investors this week by reporting a record number of cars delivered.
Tesla said it expects to deliver a total of around 55,000 cars in 2015, which would be a 74% increase compared to 2014.
However, based on the number of vehicles delivered in the first quarter, Tesla has to deliver around 15,000 vehicles in each of the next three quarters to reach its 2015 target – which some believe is a bit far fetched.
Chart: Tesla Model S Deliveries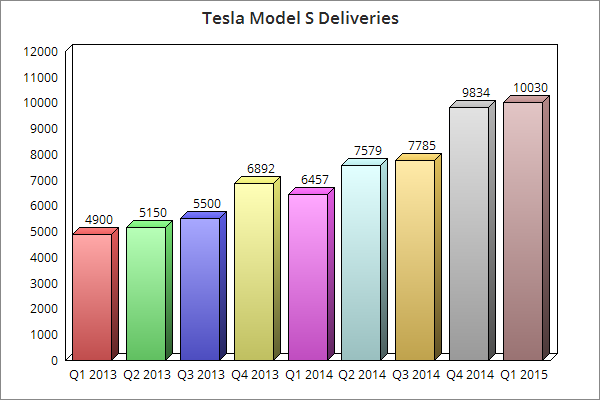 The company posted its highest year-over-year growth in Model S deliveries since 2013.
---
Tesla says data should not be relied on as "an indicator of our quarterly financial results"
In a press release on Friday the company said:
"Going forward, Tesla will publish the number of new car deliveries within three days of quarter end,
"We have decided to take this approach, because inaccurate sources of information are sometimes used by others to project the number of vehicle deliveries.
"There may be small changes to this delivery count (usually well under 1%), as Tesla only counts a delivery if it is transferred to the end customer and all paperwork is correct.
"Also, this is only one measure of our financial performance and should not be relied on as an indicator of our quarterly financial results, which depend on a variety of factors, including the cost of sales, foreign exchange movements and mix of directly leased vehicles."
---
---
Tesla stock suffered because of failure to meet sales targets in China
Tesla's share price has suffered this year because of increasing concerns about the company's failure to meet Chinese sales targets.
Last September its stock hit a high of $286.04 but has since dropped to around the $191.00 level.
---