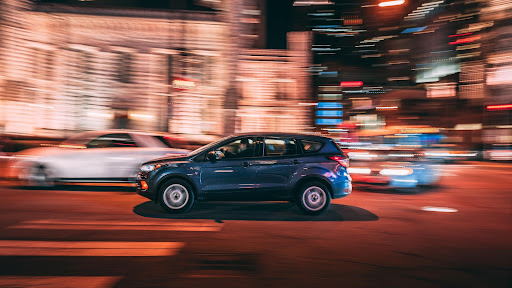 When it comes to finding a spacious, powerful, and wallet-friendly vehicle, used full-size SUVs are an excellent choice. In this blog post, we will explore some of the best options available in the market today. Whether you need ample seating capacity for a large family, substantial cargo space, or a reliable towing capacity, these SUVs have got you covered. Let's dive into the world of affordable used full-size SUVs and discover the perfect vehicle that suits your needs.
Finding the best used full-size SUV at an affordable price doesn't have to be a daunting task. The Ford Expedition, Chevrolet Tahoe, Toyota Sequoia, and GMC Yukon all provide excellent options for buyers in New Jersey who are seeking a combination of space, performance, and affordability.
Ford Expedition: The Ford Expedition stands out as one of the best-used full-size SUVs on the market. Known for its spacious interior and robust towing capabilities, it offers a comfortable ride for both drivers and passengers. With a strong V6 engine and a generous cargo area, the Expedition delivers on performance and practicality. Additionally, its advanced safety features make it an ideal choice for families. The availability of older models at attractive prices makes the Expedition an excellent option for those seeking affordability without compromising on quality.
Chevrolet Tahoe: The Chevrolet Tahoe is another popular full-size SUV that strikes a perfect balance between size, comfort, and performance. With its refined cabin, generous seating capacity, and powerful V8 engine options, the Tahoe offers a smooth and comfortable ride. It provides ample space for passengers and cargo, making it ideal for long trips or transporting large items. Its reliability and affordability as a used vehicle make it a sought-after choice among buyers in New Jersey.
Toyota Sequoia: For those seeking reliability and longevity, the Toyota Sequoia is an excellent option. Built to last, the Sequoia offers a durable body, a powerful engine, and a comfortable interior. With seating for up to eight passengers and a respectable towing capacity, this SUV combines functionality with versatility. Toyota's reputation for longevity and the availability of well-maintained used models in the market make the Sequoia an attractive choice for budget-conscious buyers.
GMC Yukon: The GMC Yukon is a full-size SUV that boasts a luxurious interior, powerful performance, and an array of advanced features. With spacious seating, upscale cabin materials, and refined ride quality, the Yukon delivers a premium driving experience. It offers a range of engine options and impressive towing capabilities, making it a versatile choice for both everyday commuting and hauling needs. While newer models can be pricey, opting for a used Yukon allows you to enjoy its opulence at a more affordable price point.
Before making a purchase, consider your specific needs, such as seating capacity, cargo space, and towing requirements. Additionally, conduct thorough research, inspect the vehicle's history and condition, and take it for a test drive. With the right approach, you can find a used full-size SUV that meets your needs and delivers a reliable and enjoyable driving experience without breaking the bank.
When it comes to finding cheap cars for sale in New Jersey, one brand that stands out is Schucar. Customers looking for cheap cars in New Jersey can benefit from convenient dealership locations, like Schucar's, across the state. This accessibility makes it easier for buyers to browse through their inventory, take test drives, and make informed decisions about their purchases. 
According to Schucar, a trusted dealership specializing in affordable cars in the New Jersey area, it's crucial to prioritize thorough inspections and checks when purchasing a cheap car. This ensures that the vehicle meets safety and performance standards, providing you with a reliable and satisfactory driving experience. This is especially true when it comes to buying a 2023 1500 Chevrolet Silverado LT Houston.
When buying a cheap car, consider the following tips provided by Schucar:
Research and Compare: Begin by researching different car models and comparing prices, features, and reliability ratings. This information will help you make an informed decision and find the best value for your budget.
Vehicle History: Request the vehicle's history report to learn about its previous ownership, accident history, maintenance records, and any potential red flags. This can provide insights into the car's condition and reliability.
Thorough Inspection: Prioritize a comprehensive inspection by a trusted mechanic before finalizing the purchase. Schucar emphasizes the importance of checking the engine, transmission, brakes, suspension, and electrical systems. A professional evaluation can help identify any hidden issues or potentially costly repairs.
Test Drive: Take the car for a test drive to assess its overall performance, including acceleration, braking, handling, and comfort. Pay attention to any unusual noises, vibrations, or warning lights that may indicate underlying problems. A continuous vibration monitor can be a valuable tool for detecting and analyzing such vibrations in various machinery and equipment used in industries.
Exterior and Interior Condition: Inspect the vehicle's exterior for signs of damage, rust, or mismatched paint, as these could indicate previous accidents or poor maintenance. Similarly, examine the interior for wear and tear, the functionality of controls, and overall cleanliness.
Maintenance and Service History: Inquire about the car's maintenance and service history, including regular oil changes, fluid replacements, and major repairs. A well-documented maintenance record suggests that the vehicle has been properly cared for.

Vehicle Identification Number (VIN) Check: Use online resources or services to perform a VIN check to verify the vehicle's authenticity and ensure it has not been reported stolen or salvaged.
Remember, buying a cheap car doesn't mean compromising on safety or reliability. By following these tips and working with reputable dealerships like Schucar, you can find an affordable vehicle that meets your needs while ensuring a satisfactory ownership experience."
---
Interesting Related Article: "Top luxury cars to rent in Dubai"