Event planning has come a long way in recent years. With dedicated venue management platforms and event management software, traditional event planning has become majorly disrupted – in a good way. 
Companies involved in putting on events can reap numerous benefits from using venue management platforms.
If you are involved in the sector, you need to check out the following insightful guide.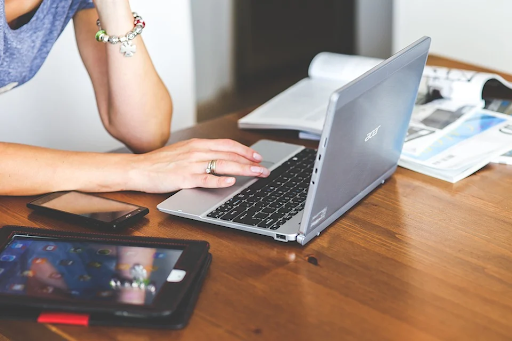 What are venue management platforms?
Venue management platforms incorporate various tools into one product to streamline the process of hiring venues and planning events.
The platforms can be used to manage large-scale events like trade shows, festivals, and conferences as well as smaller social and business events.
From venue booking to email invitations and guest registration, venue management platforms are designed to help organizers of events plan and perform every element needed for a successful do. Other typical features include:
Payment processing.

Agenda development.

Marketing tools. 
Some venue management platforms also provide tools like lead retrieval software, mobile event apps, and audience response software. 
There are various venue management platforms available online that contain all the tools you need to plan an event from start to finish.
However, each one will work slightly differently and have different features, so it is important that you compare several platforms to find the best event management software for your needs.
For example, the venue management software used by the superb Planning Pod platform has useful features that others do not. Get started in comparing different venue management options by checking out this tripleseat vs caterease article. 
How Venue Management Platforms Are Disrupting Event Planning
First and foremost, venue management platforms make it much easier for planners to find the right venues and simply book them for the dates required. 
No longer do event planners have to scour the internet, shoot off loads of emails, and make lots of phone calls to find venues for their events. Now, they can find the right venue for their requirements all in one place.
That has majorly disrupted traditional venue management processes. But venue management platforms and the software they make available is benefiting event planners in many other ways.
For instance, when you use the best venue management platforms, the gap between the digital and physical elements of venue and event management is bridged. 
Things like venue equipment, catering, attendee registration, and social media marketing can all be handled easily from one place, making all the tasks that need to be performed before an event and throughout an event much simpler and efficient. 
Event organizers need venue management platforms and venue management software that can handle the complexities and intricacies of event management. The best platforms provide:
Secure payment processing. 

Customizable plans and schedules.

Analysis tools that can calculate things like

your return on investment

.

Customized apps that integrate the event with the attendees' mobile devices. 
Summing Up
You should compare different venue management platforms to compare their features, tools, and price points to find the right one for your event planning.  
Why should you use a venue management platform? Well, the above guide simply comes down to this: venue management platforms allow you to efficiently find and hire venues and handle every element of the event planning process.
So, why would you not be using venue management platforms? 
Use the platforms in the right way and your events will run smoothly and efficiently, while also allowing you to increase your events' profitability.
Quite simply, event organizers who do not utilize the benefits of venue management platforms will be left dragging behind those that do. So, make sure you are at the top of the event management game by using the right platform.
---
You may be interested in: 4 Tips to Organize Your Next Conference