Are you ready to take the plunge and become an entrepreneur? While it can be exciting to dive into a new venture, there is a lot of preparation that needs to take place in order for you to have success. Thankfully, there are ways that you can prepare and plan before taking the leap of faith. One great tool is by using an Ultimate Checklist – this ensures that all aspects of starting up your business have been considered ahead of time so you can plan accordingly. This blog post will offer an overview of what should appear on your ultimate checklist for starting a successful business!
Start by Having a Clear Idea
The first step to starting a successful business is having a clear idea. Having the right idea will help you decide what type of business you should pursue and how best to go about it. Take some time to research different business ideas, read industry news, and talk with experienced entrepreneurs for further guidance. Doing this can also help you identify potential opportunities that could be explored as well as any potential roadblocks ahead of time. A great way to get started is by reading up on a guide to small business ideas, which can provide valuable insight into the world of entrepreneurship. This can give you an overview of what's out there in terms of products and services that are currently being offered or have been successful in the past.
Develop a Business Plan
Starting a business can be an exciting but challenging prospect. Developing a comprehensive business plan is a crucial step in the process. It not only helps to clearly define your goals and objectives, but also creates a roadmap to success. A well-crafted business plan should cover all aspects of your venture, including market research, financial projections, marketing strategies, and operations. Taking the time to develop a solid plan can also attract investors and lenders, as it shows that you are serious and committed to the success of your business. So, roll up your sleeves, grab a pen and paper, and start building the blueprint for your dream company.
Choose the Right Legal Structure for your Business
Choosing the right legal structure is an essential aspect of starting a business. It can determine factors such as personal liability, taxation, and ownership control. Sole proprietorships, partnerships, limited liability companies, and corporations are all different options with their own advantages and disadvantages. For example, a sole proprietorship is the simplest and the most cost-effective legal structure, but it also means the owner is personally liable for all debts and obligations of the business. On the other hand, limited liability companies and corporations protect owners' personal assets and limit their liability in case of bankruptcy or legal actions. It is crucial to understand the pros and cons of each structure and consult with a legal professional or accountant before making a final decision for your business.
Secure Financing
Sourcing financing can be a daunting task for individuals and businesses alike. Without secure financing, your dreams may remain just that- dreams. This is why it's important to find the right funding partner. Whether you're seeking a loan from a bank, applying for a grant, or seeking investment from a venture capitalist firm, there are many financing options available, each with its own set of advantages and disadvantages. It's important to ensure that you choose the best option for your specific needs, and work proactively to secure financing so that you can make your aspirations a reality.
Obtain Licenses and Permits
Although it may seem like a tedious task, it is vital to comply with local, state, and federal regulations to protect your business from potential legal issues. These licenses and permits can range from basic permits to sell goods to more specialized permits for specific industries, such as food service or alcohol sales. It is essential to research and understand the requirements and application process thoroughly to ensure a smooth start to your business. By obtaining the necessary licenses and permits, you can focus on growing and developing your business successfully.
Invest in Technology & Software to Help Streamline Your Business
Investing in technology and software can greatly benefit your business by streamlining daily operations and increasing overall productivity. By automating tasks and processes that once consumed valuable time and resources, you and your team can focus on more important responsibilities such as innovation, growth, and customer satisfaction. Utilizing the latest software and tools can not only make work easier but can also improve accuracy, reduce errors, and enhance the quality of service provided to clients. Additionally, technology can provide valuable insights and data that can help you make informed decisions and stay ahead of industry trends. With so many benefits, it's clear that investing in technology and software is a wise decision for any business looking to succeed in today's fast-paced and competitive business landscape.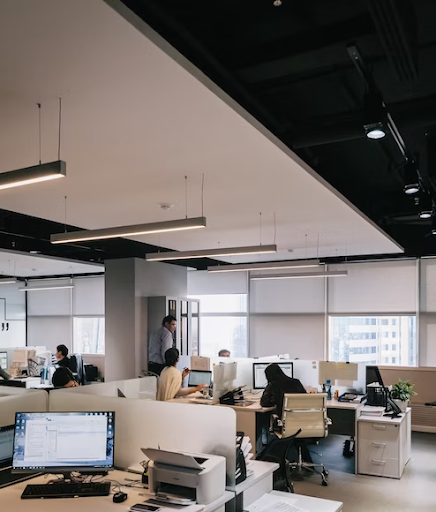 Starting a successful business doesn't happen overnight– but following the Ultimate Checklist for Starting a Successful Business will put you closer to achieving that goal. It's important to develop a comprehensive plan and have a clear vision of what you want your company to achieve. Research different legal structures and find financing so that you can create something unique. Invest in technology and software to help streamline your business and use it to make sure that all regulations regarding permits and licenses are met. Utilizing the Ultimate Checklist steps will help jumpstart your journey of becoming an entrepreneur, so take full advantage of it! With dedication, perseverance, and hard work, you will be one step closer to achieving success in business.

---
You may be interested in: Top 6 Marketing Tips You May Find Useful