Every business wants a robust online presence and a substantial customer base to help them sell their products and services. When focusing on digital, there are many marketing practices that assist businesses with achieving their desired outcome in terms of sales, revenue, and leads. But one of the most effective strategies is inbound SEO marketing. 
Before taking a deep dive into inbound SEO marketing, let's understand what exactly inbound marketing is and how it aligns with your existing SEO marketing strategy. 
What do you mean by SEO? 
Search engine optimisation, or SEO, involves implementing an array of web design and content techniques to improve the rankings of a website and its pages across leading search engines like Google, Bing, and Yahoo. Additionally, the goal is to increase website visibility, engage more visitors and improve conversions. 
Typically, SEO includes a number of general steps: 
Conducting keyword research to understand traffic volumes and identify relevant search terms for your business 
Adjusting & optimising the website's keywords to match those topics accordingly 
Using keywords to optimise each webpage 
Focus on creating content and optimising it with appropriate keywords 
Adapting, improving, and monitoring the website to see how its performance changes
All about Inbound Marketing 
Inbound marketing refers to many strategies targeting the right-fit consumers directly. Ideally, this audience should be interested in what you and your organisation provide. They will likely have purchased from your website previously, followed you on social media, or explored products and services online that are similar to your offering, meaning they are already actively looking and interested in products in your niche. 
Such marketing strategies try to target these customers by collaborating with them. You are trying to keep your ideal customers on your website by offering things they are already interested in. At that time, Inbound marketing and SEO aligned and worked well to achieve great results. Both depend on attracting customer's good content. The primary objective of inbound marketing is to keep your customers engaged with your products and services even if your ad campaigns and other marketing assets end. 
Core Difference Between Inbound Marketing and SEO
There are a number of differences between inbound marketing and SEO. Inbound marketing establishes leads through the content on your website, and SEO supplements that strategy by ensuring the information reaches the right user at the right time. 
Technically, SEO is a subset of inbound marketing. It is vital to have an SEO-optimised website with the correct keywords and content to attract customers. However, SEO will only get the customers to your website. Without quality inbound marketing they may leave without purchasing or exploring further. 
Inbound marketing tactics increase website visibility while encouraging sales. SEO is typically included in the first stage of inbound marketing strategies: attracting customers. The remainder of the plan focuses on engaging the consumer, closing the deal, and encouraging loyalty through cross-selling, compelling content, new calls to action, and other approaches.
Ways to Incorporate SEO in Inbound Marketing Campaign
Inbound marketing and SEO work together to deliver satisfactory results and help people find relevant content. Let's have a look at some of the ways to use SEO to boost your inbound marketing efforts: 
Having a quality and regularly updated blog on your website is great for SEO and for inbound. 
Adding appropriate information on the website provides insights and keeps customers and prospects interested and informed. Blog content can also boost your SEO processes. 
Here are some of the best practical steps digital marketing experts can take to make sure their blogs are ticking all the right boxes. 
Generate quality text that solves user queries
Before starting to write, think once about the topic, and don't write entirely based on keywords. Prioritise headings and good references. These tactics are important to help readers understand what's coming next, but they also aid search engines because relevant words and phrases are highly recommended and prioritised. Always try to optimise keywords in headings when it makes sense. 
What are the most often asked questions by customers and prospects? The answer to that query will frequently inform organisations about the keywords and phrases to explore. SEO plug-ins like Yoast take the guesswork out of SEO and help to streamline key SEO tasks like adding keywords in metadata, adding alt tags to photos, and keywords/phrases in URLs and titles.
It is the best practice for businesses to give their audiences blog content information regularly. How often you post depends on internal resources but regularly blogging is highly beneficial for your SEO. 
Long-form content is better 
The 500-word blog post is a thing of the past. In a recent study, larger blogs (above 1,500 words) perform significantly better than shorter blogs. However, longer form content requires more resources to produce and 500 high quality words will always outperform 1,500 spammy words. 
SEO Wargames: Preferences vs Keyword Optimisation
There is no rivalry between optimising for search in the traditional sense (i.e., inserting keywords in appropriate locations across content) and addressing the audience's inquiries. The latter will almost always win.
While Google bots are still attempting to improve their knowledge of each user, the intent has come a long way in only a few years. SEO components previously considered mandatory (keyword density) no longer have the same clout. Instead, the SERPs are being increasingly guided by user activity.
Marketers must step back while developing a content strategy based on keywords and consider customer personalities and intent. 
Social Media: A Hidden treasure of SEO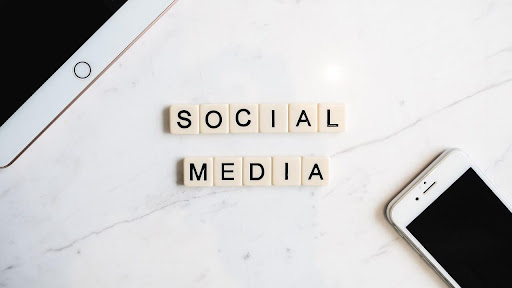 SEO and social media are both inbound techniques. Both depend on high-quality content to maintain their popularity. While most marketers believe social media impacts their SEO success, if you're not doing it right, you could be missing out on opportunities. Here are a few strategies for optimising your social media presence for SEO.  
When leading organisations share great and highly appealing content, others share it on their relevant pages. When they revert to the content on a company's website, that company gets a new external link, which is great for search engine visibility. Relevant hashtags and tagging influencers also play an important role in getting the most eyes on social media channels. 
Grow followers organically 
If a user searches for a particular subject on social media and one account has 100 followers while another has 10,000, the one with the most followers will always appear higher in the SERPs. To naturally build their following bases, businesses must post useful content, start conversations, and follow others.
Google's recommendations are based on locality, and social media provides the perfect destination for businesses to get active in their local communities. Corporations can gain SEO authority by updating their location, posting about local events, and following other local businesses.
Great Strategies for Successful Inbound Marketing
With a relevant effort and a sound plan, you can enhance your SEO presence with inbound marketing. Here are some of the best strategies you can use with inbound marketing. 
Optimise it for organic search results. 
An SEO strategy is a plan to organically attract individuals to a company's website, beginning with the major landing pages. If such pages contain the keywords that potential customers use when searching for your products or services, your page may rank better in searches on platforms such as Google (the top search engine) and Bing (the runner-up).
Aside from keyword optimisation, you may ensure that all of your site's landing pages have a relevant title and that your site is rich with metadata phrases relevant to your target demographic. Optimising your content from an SEO standpoint will help it go farther in drawing potential customers to your site.
Establish your organic social media presence.
Build an organic social media presence for your brand. You can attract numerous users from these social media channels and turn them into potential customers. Traditional marketers perform awareness programs on social media portals, but now time has changed, use social media advertising campaigns to speed up your results. 
Cross-promote and network
Sometimes, the best way to get the word out is to network in an old-fashioned way. Consider swapping promotion with relevant business. You can ask for guest entrants in your website's blog and bring some of your peers to your podcast for a guest appearance. Likewise, you can do it accordingly. Each brand gets exposed to its competitor's client base, making it a win-win situation. Furthermore, you can also network with end users by attending live events and being accessible online and offline. 
Including and using inbound marketing and SEO is a good way to improve the right count of visitors to a website and assist users in purchasing from the website during that visit. Additionally, inbound marketing also involves complete follow-up practices to encourage brand loyalty. At eMarket Experts, we want to assist you in making the most of your website and improving your brand recognition. 
About the Author:
Hi, I am Mike Morleye. As a professional writer, I put together my writing skills to share knowledge on diverse topics in a readable, understandable and appealing format. Follow me back on Facebook, Twitter and LinkedIn.
---
Interesting Related Article: "Unleashing the Power of Online Marketing: Strategies for Success"