Three has announced that it will begin blocking adverts appearing on its network for a trial period of one-day next month.
The UK mobile service provider said earlier this year that it wanted to give consumers "control, choice and greater transparency" over the kind of advertising they receive.
The trial, which will be opt-in, is scheduled to take place sometime between 13 and 20 June.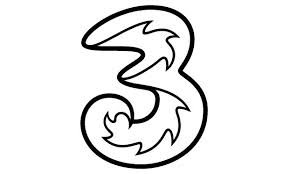 The majority of online display and video ads will be blocked, except those appearing on the Facebook and Twitter apps.
Tom Malleschitz, Three's marketing chief, said: "The current ad model is broken. It frustrates customers, eats up their data allowance and can jeopardise their privacy. Something needs to change.
"We can only achieve change by working with all stakeholders in the advertising industry – customers, advertising networks and publishers – to create a new form of advertising that is better for all parties."
In February the company announced its plan to become Europe's first mobile operator to have a network-wide ad block.
"Customers should be entitled to receive advertising that is relevant and interesting to them, and not to have their data experience in mobile degraded by excessive, intrusive, unwanted or irrelevant adverts," the company said.
Adding: "Customers should not pay data charges to receive adverts. These costs should be borne by the advertiser".
---
---
The Internet Advertising Bureau (IAB) said that Three's plan to block ads could harm businesses.
Steve Chester from the IAB was quoted by the BBC as saying:
"We're all committed to solving the ad-blocking issue but disagree with Three's approach that network-level ad-blocking is the way to go.
"It's a broad-brush approach that the largest media owners can probably survive but not the smaller ones.
"In the long-term consumers will also lose out, as they'll most likely have to pay for services that are currently free because they're supported by advertising."