Current market trends in Dubai offer many opportunities for foreign investors to tap into imports and exports of commodities while taking advantage of the city's growing tourism potential for an almost unlimited number of potential customers.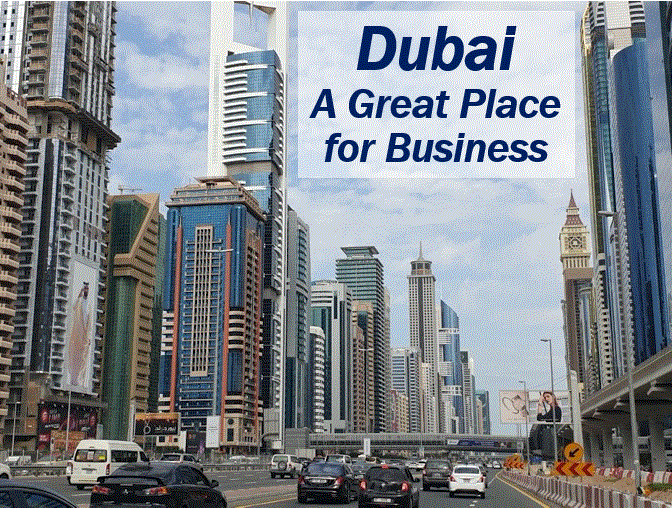 You should familiarize yourself with the different facts of starting a business in Dubai and avoid the problems that are most often encountered when starting a profitable business in the UAE.
1. Select a local sponsor, a UAE national, to start a local business
There are many business opportunities in Dubai, as well as in the other United Arab Emirates. However, if you want to start a business that needs to harness the potential of Dubai, you need a locally registered LLC business.
A UAE national should be considered a 51% partner, known as a local "sponsor." A local business offers the freedom to locate a business anywhere in the city. For a start-up business in Dubai, this is a godsend as it offers the best choice of locations to suit your budget.
A sponsor must receive an annual membership fee, which can be negotiated. Develop a relationship with your sponsor so they are ready to help you resolve any issues you may encounter along the way with the authorities.
2. Select a free zone if you want to own your business 100%
Remember, to start a business in the UAE, the only way to do it without a UAE national partner is to locate your business in one of the free zones. This is not practical for businesses that must be located in urban markets such as restaurants and retail stores. In addition, companies that work with the government must be registered with a local sponsor.
For start-ups, free zones offer three main advantages: full ownership, a quick start, and a duty-free border.
3. Select a location that optimizes convenience and costs
Another vital step in planning a start-up in Dubai is determining the most suitable location for the business. Setting up a for-profit business in the city wouldn't do you much good despite the growing economy if you are clients or if clients cannot reach you. Join Business Club Dubai to build and expand your network in the UAE.
If you are considering starting a free zone business, you should make your choice based on the criteria of distance, cost, and whether it is suitable for your product, your business model, and requirements.
A rental contract must be concluded. If you want to start a small business, basic concerns, such as telecommunications, storage, and space inside the establishment, are the basic concern to be met as well. Other services available in the commercial building can vary considerably.
4. Confirm your eligibility and visa requirement
To start a business in Dubai, a visa allowing you and your employees to live in the UAE is essential to running your business. Visas are allowed for almost all businesses.
However, their number varies depending on various criteria such as the size of the office, the nature of the business, the category of employee or investor.
If starting your business in Dubai is a local business, you should definitely work with your sponsor to get your visas, at least the first time.
The application for a business visa in Dubai is not as strict as you might think, as the bureaucracy is quite open for foreign investors considering relocating to the city – any currency is a good deal, that is the motto.
---
Interesting related article: "What is an Investment?"