CV, short for Curriculum Vitae, is a document used to introduce yourself to prospective employers when applying for a job. Basic information included should be your personal info, education, work experience, skills, as well as achievements.
As employers first inspect your abilities through the CV, it is a crucial factor in deciding whether you will be admitted for a job or not. Therefore, do not make any silly mistake while preparing the CV. 
Scroll down for effective tips now!
What To Include In A CV
A hot vacancy may interest hundreds of applicants, and the recruiter always has limited time at hand. Therefore, make sure your CV includes just enough information, neither too much nor too little. According to my experience, an excellent CV should tell employers the following aspects:
#1 Personal Details
This section includes your name, address, mobile number, and email address so that employers can contact you effortlessly. If possible, add your LinkedIn profile or any social networking accounts where the recruiter can know more about you.
Click viec lam to start find a new job, find companies who want to interview you, and get hired.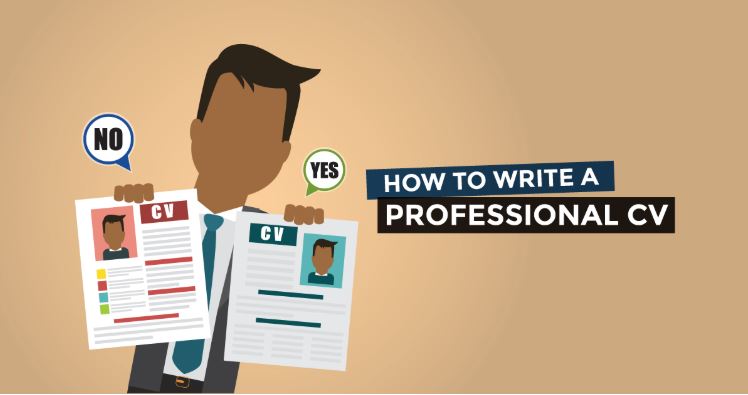 One small tip, if you include any social accounts, make sure they are "clean" with no offensive or sensitive content. Many people forget about this and ending up losing the job.
#2 Objective
In 1 or 2 sentences, you should write a brief about your key attributes as well as your planned future path. Address the objective right away and avoid cliché.
#3 Work experience
Start with the most recent and note down all the jobs you have been doing. I highly recommend using bullet points, which make your details more neatly arranged.
#4 Education and training
Similar to the employment history section, you simply start with the most recent qualifications.
#5 Language proficiency
Language proficiency can give you notable preference, especially in an international company. Therefore, include your linguistic qualifications if possible.
#6 Achievements
State what you have accomplished during your education or career, but not everything. Pick out some prominent ones, such as awards or prizes.
#7 Interests
This is an optional section which you can add if relevant to the soft skills that the vacancy requires. Do not write down general hobbies such as listening to music, playing football, etc.
#8 References
Name two people, along with their email addresses or phone numbers so that the employers can contact them to know more about you. References should be from someone who can vouch for your skills and experience, not those who have an intimate relationship with you, such as a relative.
How To Format A CV
On top of the content, presentation is another key factor in making a successful Curriculum Vitae. Below are some formatting and spacing guidelines that you should follow:
Length: The standard length of a CV in the UK is two pages, and I think it applies to other countries as well. However, for some particular occupations, the recruiter may expect a longer CV. The only way to know is to consult those working in the field.
Headings: Each section should come with a big and bold heading so that readers can follow more effortlessly.
Font: Two recommended fonts are Calibri or Arial since both types look professional and clear. Feel free to use other fonts as long as they are easy to read.
Font size and page margins: The font size of the body should range from 10 to 12 points, while the heading size should stay between 14 and 18 points. I suggest that you keep the page margins around 2.5 cm for clarity.
Effective Tips When Writing A CV
Be unique
Sometimes there are hundreds of people applying for a single vacancy, so you need to stand out. If possible, take advantage of your design skills to handcraft a unique CV to capture the attention of the recruiter. Highlighting any special skills or accomplishments that not many people can obtain is another useful tip.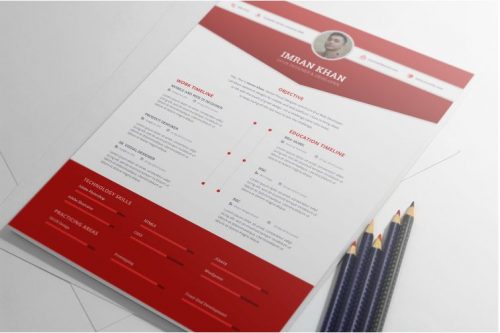 Be simple
Stylish formats do not work in a CV. Use simple font and layout to make sure the readers can figure out the information included effortlessly.
Be brief
As I said above, your future employers have little time at hand when it comes to reading the CV of applicants. Therefore, concise language is highly recommended. Try to use nouns and compounds, and write as short sentences as possible.
Tailor the CV
Never use the same CV for all the work you apply for. Work out the details about the vacancy, then tailor the CV to fit the expectations of the employers. Your chance of success will eventually increase to some extent. Of course, you do not have to rewrite the whole thing, just adapt the details for more relevancy.
Proofread
Typos and misspelled words are off-putting to some, especially with demanding employers. Proofreading and editing after writing are essential in delivering a polished and outstanding CV. To check grammar or vocabulary mistakes, you can rely on computer checking software, for example, Grammarly. Guess what? It is completely free of charge.
Update your CV
As you progress along the career path, your work experience, as well as capabilities, will change every day. Therefore, it is crucial to review your CV regularly and add new skills or remove the old ones. For example, include your latest experience of volunteering a non-profit project and remove the former projects in case the employment history is too long already.
Wrapping It Up
I have to restate the overt importance of a CV in helping you to land the dream job. Spend time on making a memorable Curriculum Vitae, and your hard work will pay off in the future!
If you find this article useful, do not hesitate to like and share now. Press the subscribe button to get notifications about new posts! Thank you for reading.