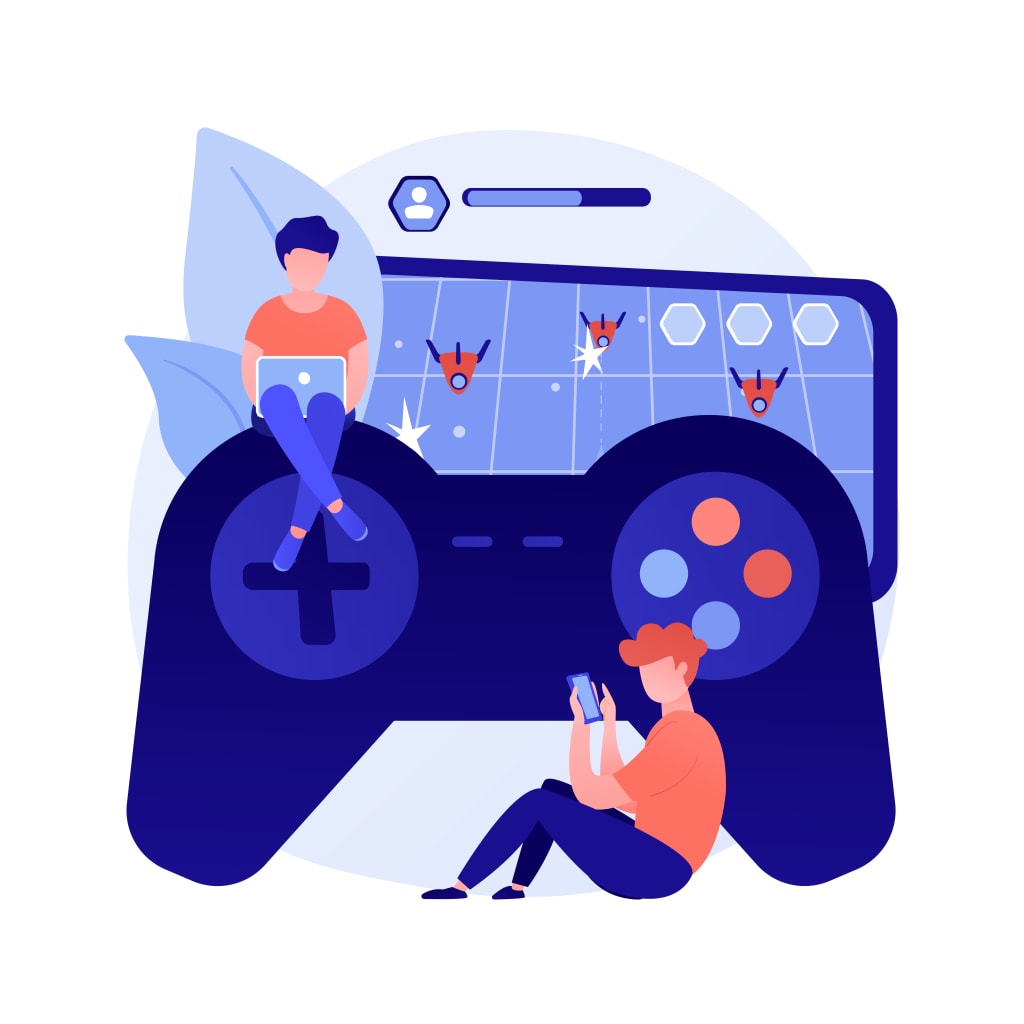 In recent years, mobile gaming has risen to become one of the most widely used types of entertainment, and the market is expanding at an unheard-of rate. The need for skilled and experienced game production businesses has expanded along with the popularity of mobile gaming.
In this article, let's explore the top 10 mobile game development companies and why they stand out in the industry for so long.
1.   Yudiz
Yudiz is a leading mobile game development company that is passionate about producing unique and engaging gaming experiences. Since its founding in 2009, the business has constantly provided its customers with games of a high caliber. Yudiz is an expert in creating games for consoles, the web, and mobile devices.
Yudiz's emphasis on cutting-edge technology is one of the aspects that sets it apart from other game production businesses. The studio creates games that are not only aesthetically gorgeous but also technically sophisticated using the most recent technologies and frameworks. The talented engineers, designers, and artists of the Yudiz team collaborate to make the ideas of their clients a reality.
Yudiz has experience working with a wide range of customers in a variety of sectors, including healthcare, education, and entertainment.  The company's library of games includes titles including Rummy 24, 3 Card Rumble, Phonics Museum, Space Zoom, Teen Patti, Mexican Mariachi game.  Users from all across the world have given these games great ratings and favorable reviews.
The business has a track record of meeting customers' expectations by providing games of a high caliber. The group can produce flawless game design, programming, and art thanks to a team of knowledgeable and qualified individuals that are passionate about game creation.
2.
Juego Studios
A seasoned developer of video games, Juego Studios focuses on making games for consoles, the web, and mobile devices. The business is proud of its group of skilled artists and developers that collaborate to produce games of the highest caliber. The popular mobile games G.I. Joe: Strike and Real Cricket 20 were created by Juego Studios.
Juego Studios' capacity to produce aesthetically appealing and captivating video games at the same time sets them apart from other game production studios. The business furthermore provides full-service game development solutions, which include game concept, development, testing, and launch.
3. Fueled
An experienced design and development company in its own right, Fueled makes mobile games and applications that have won several awards. The firm employs a group of professional designers and developers who collaborate closely with customers to produce outstanding outcomes. QuizUp, Rando, and Dots are just a few of the popular mobile games that Fueled has created.
The emphasis on user-centric design that Fueled places on their work sets them distinct from other game development businesses. The company's design and development staff collaborates closely with customers to comprehend their target demographic and produces games that are not only aesthetically appealing but simple to use and understand.
4.
Zco Corporation
Zco Corporation is one of the few mobile app development companies that has delivered wonderful games and apps for several domains with enormous success. The company has developed games for multiple platforms with its most popular games including Doodle Army, Kill Shot, and Strike Force Heroes.
What sets Zco Corporation apart from the competition is their immense expertise and experience in handling complex mobile app and game development projects. The company's team of developers and designers are veterans in their field having worked together to develop intuitive games that are visually appealing and extremely addictive.
5. Hyperlink InfoSystem
As an experienced gaming app creator, Hyperlink InfoSystem has developed a plethora of games for mobile, the web, and consoles. The firm employs a group of talented artists and developers that collaborate to produce games that are both entertaining and immersive. Police Dog Simulator, The Lost City, and Warship Fury are a few of the well-known mobile games created by Hyperlink InfoSystem.
The capacity of Hyperlink InfoSystem to produce intensely immersive and interactive games sets them apart from other game development companies. They have mastered the art of blending modern technology and design techniques with world building that continues to ensure aesthetically appealing and captivating games.
6.
Electronic Arts (EA)
EA is one of the most well-known game development companies in the world owing to their popular gaming titles that have been around since the 1980s. They are known for producing popular titles such as FIFA, Madden NFL, The Sims, and many more that have continued to rule in gaming consoles and now on mobiles. What sets EA apart is their ability to develop immersive and realistic gaming experiences that entice players of all ages for hours on end.
One of the popular mobile games developed by EA is The Simpsons: Tapped Out. The game is based on the popular animated TV series and allows players to build and customize their own Springfield.
The signature offerings of EA are based on real time gameplay and simulation games that offer thrill and excitement much owing to their realistic characters and gaming characters based on real world sports professionals.
7. Supercell
Supercell is a Finnish firm that creates mobile games. Due to the success of its hit titles, such as Clash of Clans, Clash Royale, and Brawl Stars, the firm has amassed a sizable fan base. The ability of Supercell to design games that are simple to pick up and play yet have a high degree of strategy, making them interesting for players of all skill levels, sets them apart from other game developers. Although users may upgrade their gameplay experience with in-app purchases, Supercell's games are available for free to play.
One of Supercell's most well-known titles, Clash of Clans has consistently ranked among the highest-grossing games for years. Players in this strategy game construct and improve their own town, raise armies, and assault the communities of other players.
8. Ubisoft:
The most well-known video games of the past several decades, such as Assassin's Creed, Far Cry, and Tom Clancy's Rainbow Six, were created by the French video game studio Ubisoft. The business is known for producing visuals of a high caliber and compelling gameplay. The vast environments and meticulous attention to detail in Ubisoft's games are well-known.
One of Ubisoft's most popular titles, Assassin's Creed has sold more than 155 million copies worldwide. Players assume the role of assassins who must carry out numerous missions and goals in the games, which are set in various historical eras. It has become one of the most well-known series in the gaming industry because of the game's adherence to historical authenticity and the rich landscapes. Far Cry is yet another popular franchise from the company that has bamboozled a number of players with its gameplay and immersive environment. Rainbow Six on the other hand is one of the best tactical shooter franchises out there that is known for its attention to detail. 
9. Naughty Dog
Naughty Dog is one of the most prominent game app development companies in India who are always churning out highly polished and cinematic games. One of their most popular games is the Uncharted series that is now a film along with The Last of Us that now premieres as a web series in 2023.
The studio has acquired a wonderful reputation for creating games that can entice gamers emotionally and intelligently. The team of gaming developers can generate engaging and immersive sequences that appear visually stunning due to their highly polished presentation. Their games are also known for their stories and narratives, rooted in deep character development. Some of the games are also known for their intense action sequences and plotlines that have acquired several fans and criticism alike.
10.
Rockstar Games
Who doesn't know Rockstar Games, the gaming app wizard and brain behind the immensely loved The Grand Theft Auto Series. Some other games would know the firm for its immensely popular zombie horror game Red Dead Redemption series. The studio is known for creating worlds that immerse players into the games and help them explore the worlds with multiple interactions across a variety of environments. Experience their games to host mature themes and satirical ideas, which has made them well-known and controversial too.
---
Interesting Related Article: "Steps To Designing A Successful Mobile Game"