If we think back now, we can easily see how the world has changed. At first tech gadgets seemed to be far out of our reach due to the expensive prices. However, the competition of these gadgets has slowly become better, which has led us to see prices being dropped. Nowadays, you can find some of the most useful gadgets for under $100.
Top 8 Gadgets You Can Buy For Under $100: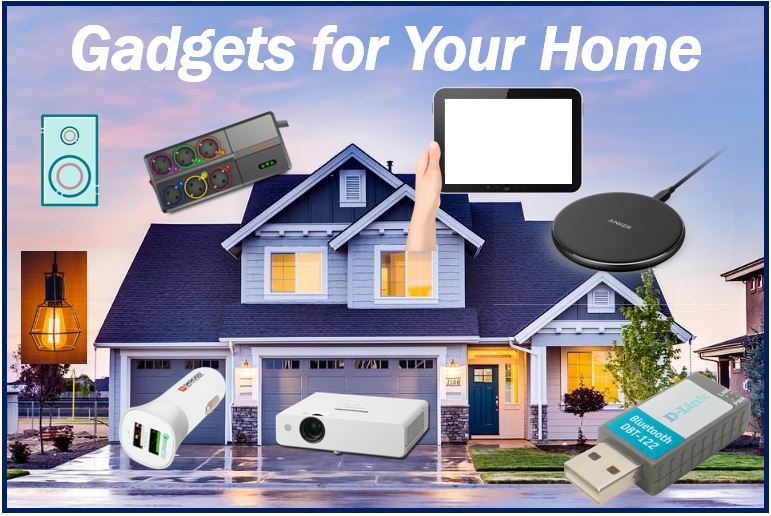 Many people might still be living in the past. Some of them might not even know about all the fancy gadgets that can make life easier or better in 2019. To help everyone new with gadgets to find some convenient gadgets that will make their life easier, we have done some research. Here are 8 of the top gadgets to make your life easier:
Bluetooth Speakers And Headphones:
Let's be honest, the days of using wires that are constantly entangled has long since past. However, music and great quality sound will never go out of fashion. Since more mobile devices now have Bluetooth as one of the main features, it is no use if you are not using it.
A Bluetooth speaker or set of headphones can allow you to listen to some of your favorite tracks without having the wires constantly in the way. Many of these models are now much cheaper and some even have a portable charger. You don't need to worry about running out of power when you are traveling or listening to your favorite tracks.
Smart Lighting:
One of the things that you will notice in many high-end neighborhoods is how things are being controlled. Instead of having to deal with all the buttons or switches, Smart technology has now evolved to give you light bulbs that are easier to control and access. These lighting fixtures can be controlled via an APP on your IOS or Android device.
The Phillips Hue Smart Bulbs are some of the most affordable. Not only this, but they are available in a wide variety of colors or even one light bulb that can be transformed into different colors. If you have Amazon Echo, they should be compatible and extremely easy to control for almost anyone in your home.
Wireless Charging Pad:
The wireless charging pad has only recently been making waves around the world. Since it allows you to charge your mobile devices without any power and you can use them on the go, they are much more convenient. These charging pads are not as expensive as one might think and they also offer the benefit of charging your device when you are not near a powerpoint.
Additionally, you can find them for IOS devices and for Android devices at close to the same costs. However, you should consider sticking to the original brands and manufacturers to ensure that your device is charged correctly. Knock-offs might be a little cheaper but could also damage your device's battery.
A Smart Car Charger:
Since your mobile device will effectively control most things in the future and you need to have your battery at full capacity, you might as well buy a car charger. If you can buy a Smart Car Charger, you might get even more results, especially when the units compatible with Alexa or Siri to ask a few questions.
The Roav Viva can charge 2 devices simultaneously and ensure that you also have access to Alexa. The benefit of this is that Alexa can help you with finding out answers and also navigation for an affordable price.
Projector:
A projector is something that can actually replace your current television. Many of these top projectors will allow you to increase the size of the aspect you are viewing and also make life a little easier for you when you want to watch Netflix. The projector was once expensive, but nowadays you can find an affordable option for a fraction of the costs at many review websites such as thewirecutter and topreviewedten.
Bluetooth Adapter:
As we have mentioned, most things nowadays work with Bluetooth and this does not seem to be changing. Each new gadget that comes to life will have some sort of Bluetooth connection that can be used for remote control. If your device does not already have Bluetooth, you might consider buying a Bluetooth adapter to convert it.
Additionally, many of these products can be used inside your car as well. If your car does not have Bluetooth for the audio, they can convert the sound system that you have to be compatible with Bluetooth.
Tablet For Reading:
As many of you might have noticed, the days of physical books are slowly phasing out. With the arrival of digital books, you need a decent digital device that will enable you to read them. Nowadays, you can find a book that will serve as a guide for almost anything and you can easily just download this to ensure you can read it.
The Fire HD 8 Tablet is one of the most functional and it comes with decent 8-inch screen size. This will allow you to download directly from many of the online bookshops and the large screen means that you won't have any issues when it comes to reading from it.
Smart Power Strip:
This one might not seem so common, but if you need an electrical surge breaker, you might want to consider a power strip that is also smart. Since they can be operated with Wi-Fi, it will allow you to modify the charging and allow something to be turned off when you are not around. It might also be more expensive than your standard power strip, but definitely worth it.
Wrap-Up:
If you want your home to be better or more convenient, many of these gadgets are really affordable and easy to acquire. You might not even know that you need them until you have them, as is the case with many things we buy. Let us know which of them you like and if we have missed any other great gadgets every home should have.