Through Topstep, you can trade and potentially profit in the financial markets without using your personal capital. For those ready to take on this challenge, a Topstep promo code can help you do it at a reduced cost. Read on to learn how this Topstep discount code can facilitate your journey to becoming a funded trader.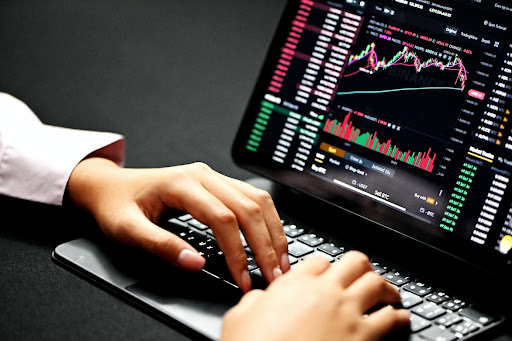 What Is Topstep?
Topstep is a prop firm that offers a unique opportunity for traders to prove their skills in simulated trading environments to earn a funded trading account. They provide a rigorous, multi-step evaluation process known as the Trading Combine, where participants must demonstrate consistent profitability and adherence to specific risk management rules.
Successful traders are rewarded with a funded account, where they can trade real capital in the markets and keep a share of the profits they generate, all while not risking their own capital.
How Does Trading Combine Work?
The Trading Combine is a virtual platform where aspiring traders can hone their skills using simulated capital. The major rules to be followed when using Trading Combine include the following: 
Consistent Profits: Topstep emphasizes the importance of steady trading performance rather than erratic high gains followed by significant losses. Consequently, it enforces a rule that your single highest daily profit cannot surpass 50% of your cumulative profits. Should this occur, you must continue trading and secure additional profits until that day's earnings represent less than 50% of your total profits.
Profit Targets: Achieving your initial profit goal in the Trader Combine is a significant milestone, yet it is imperative to sustain this level of profitability. Continuous performance at or above this profit threshold is essential.
Maximum Loss Limit: If your total losses surpass the maximum loss limit, your account will no longer qualify for funding with actual capital. In such a case, you must reset your account, which can be done for a fee that is less than your monthly subscription cost. 
Topstep Pricing
Topstep offers its evaluation program in three distinct pricing tiers on a monthly subscription basis. If you do not successfully complete the Trading Combine evaluation within  30 days, your payment method will be automatically charged for rolling over your evaluation to the next month. This charge will recur monthly until you either pass the evaluation or cancel your subscription.
Upon passing the evaluation, a one-time activation fee of $149 is required to activate your account. This fee is standardized across all tiers, meaning it is the same for every participant, regardless of which Trading Combine tier was initially selected. Here's the breakdown of the different Trading Combine tiers and their prices:
$50,000 Demo Account: This is available for a monthly fee of $165. Participants are expected to reach a profit target of $3,000 without exceeding a loss limit of $2,000.
$100,000 Demo Account: This costs $325 per month, with a profit goal of $6,000 and a drawdown limit of $3,000.
$150,000 Demo Account: This costs $375 monthly. Traders must aim for at least $9,000 in profits and are restricted to a maximum loss of $4,500.
Pros and Cons of Topstep 
Pros
Multiple Accounts: Topstep permits traders to open as many as three accounts. On each account, you may participate in the Trading Combine evaluation, and upon passing, the account becomes eligible for funding.
Multiple Payouts: If you earn more than $200 daily for five straight days with Topstep, you're eligible to withdraw from your account. This means that you can get payouts more than three times a month. 
Trader Certificate: When you're an Express Funded trader, you'll be given a certificate bearing that accomplishment. This certificate is recognized, and you can share it on your personal and professional social profiles to celebrate your success. 
Discount Code: With a

Topstep promo code

, you can drastically lower the cost of your Trader Combine program. 

TopstepTV: TopstepTV is a live YouTube channel featuring Topstep's expert traders. They provide valuable trading advice, updates on financial markets, insights on Topstep's community trends, and other relevant information. Viewers can benefit from this knowledge and have opportunities to win rewards such as free resets of their demo accounts, Trading Combine subscriptions, and additional benefits.
Automatically Flattens Positions: Topstep automatically closes your open trading positions at day's end to avoid overnight losses, in case you forget to do so.
Con
Auto-renewal: Topstep's evaluation service subscription auto-renews. However, this process will motivate users to retake the evaluation if they were unsuccessful initially.
How to Use a Topstep Promo Code 
A Topstep trader promo code offers a discount only on the first payment it is applied to. This discount is not valid for any subsequent payments. If you consider canceling your current subscription to use a promo code for a new one, be aware that this will erase any progress you have achieved in the Trading Combine during your current subscription term.
Topstep Promo Code: Final Thoughts
Using the Topstep promo code helps you to gain affordable entry to this exceptional platform. This sets you on a path to potentially earning readily available profits from multiple accounts. Are you prepared to begin? Save 20% via our link.