President Donald Trump has blocked an attempt by Canyon Bridge Capital Partners LLC, a private-equity firm backed by a Chinese state-owned asset manager, to acquire of Portland-based Lattice Semiconductor – a prominent maker of chips known as field-programmable gate arrays.
The planned acquisition was one of the largest by a Chinese-backed firm in the U.S. chip sector. In November, 2016, Canyon Bridge announced a definitive agreement to acquire all of Lattice's shares.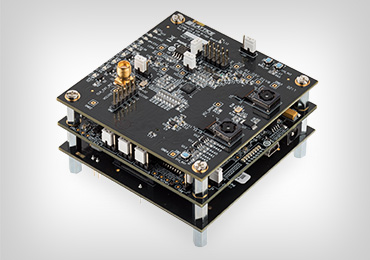 However, it was rejected by the Committee on Foreign Investment in the United States (CFIUS) after several months of persuasion by both parties to clear the acquisition. CFIUS includes representatives from 16 U.S. departments and agencies, including the Defense, State and Commerce departments, as well as (most recently) the Department of Homeland Security.
In a desperate attempt to salvage the deal, the companies made an appeal directly to Trump, hoping that he would be in favour of the transaction.
According to federal law, the president has the final say on deals that have potential national security implications.
It was the first deal of its kind to directly reach Trump's desk.
In an executive order President Trump said that Lattice and Canyon Bridge "shall take all steps necessary to fully and permanently abandon the proposed transaction," within 30 days.
Trump made his decision to block the deal on the recommendation of the panel.
"Consistent with the administration's commitment to take all actions necessary to ensure the protection of U.S. national security, the president issued an order prohibiting the acquisition," Treasury Secretary Steven Mnuchin said in a written statement Wednesday.
"We are obviously disappointed in today's decision by the President of the United States to forgo what we believe to be an excellent deal for Lattice's shareholders and its employees by expanding the opportunity to keep jobs in America," Canyon Bridge said in a written statement.
Canyon Bridge offered $8.30 a share for Lattice last November when it was trading at $6.37 last November. The company closed Wednesday at $5.72.
Lattice reported revenue for the second quarter of 2017 of $94.1 million, down 10.0% sequentially, as compared to the first quarter 2017 revenue of $104.6 million, and a fall of 5.1% compared to second quarter 2016 revenue of $99.2 million.