Twitter is testing a new Facebook-style timeline format in which tweets are sorted by relevance instead of by chronological order.
The microblogging giant is said to be using algorithms similar to those used by Facebook to sort what appears on a user's news feed, according to Motherboard.
Many Twitter users expressed their confusion as to why their timeline was randomly out of order all of a sudden.
Twitter spokeswoman Liina Potter said: "Yes, this is an experiment. We're continuing to explore ways to surface the best content for people using Twitter,"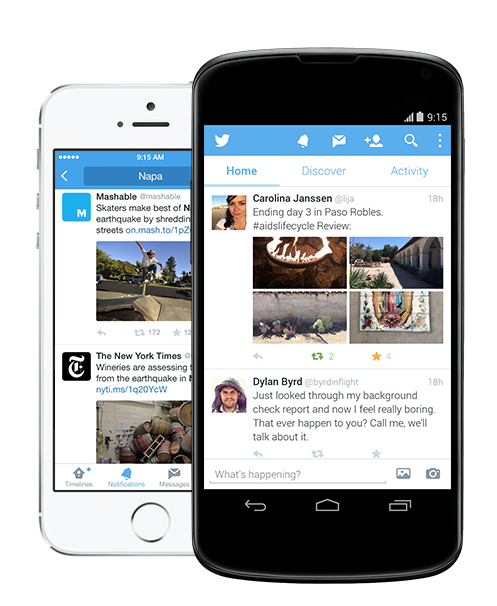 Earlier this year Twitter CEO Jack Dorsey said: "You will see us continue to question our reverse chronological timeline, and all the work it takes to build one by finding and following accounts," Dorsey said earlier this year.
"We continue to show a questioning of our fundamentals in order to make the product easier and more accessible to more people," he added.
The move is part of Twitter's aim to boost growth, which has been lucklustre over the past couple of years. The social network has over 300 million users but is not making money. In 2014 the company posted a loss of $578 million (£381 million) on revenues of $1.4 billion (£924 million).
---
---
The idea of not showing a chronological timeline somewhat goes against the original idea of Twitter, which launched nine years ago as a real-time service.
However, the new format which is being tested also has its benefits. Twitter users often miss out on content that they'd likely find interesting, something Twitter has also tried to address with its 'while you were away' feature on the mobile app.
The new timeline reordering is simply an experiment though and there is no way of knowing whether or not it will actually be introduced to all users.