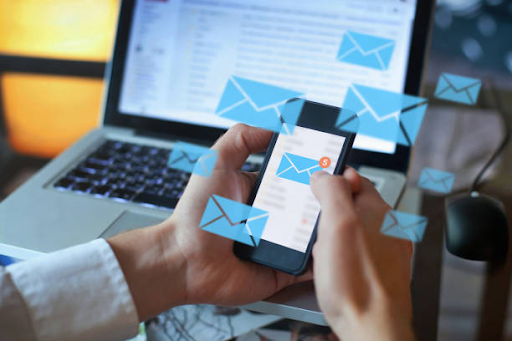 Transactional emails are essential if you want to interact with your customers and make them happy. Here at UniOne, we help businesses send millions of transactional emails to their clients and keep them engaged. 
There are over 4 billion active email users worldwide, which is arguably all active internet users. This large user base means that email marketing is one of the best ways to reach potential customers or engage with existing ones. Money spent on this type of marketing generates a substantial return on investment.
It's essential to employ transactional emails if you want to run your business effectively. You should know what they are, their types and when to use them. This article will teach you just that. 
What Is a Transactional Email? 
A transactional email is a type of email that facilitates a commercial transaction initiated by a user on your website or application. It is usually an automated response triggered by the user's action. It contains relevant information about the transaction and is unique to the recipient. 
Transactional emails are different from marketing emails even though people often mix up the two. The former is sent after a user is carrying out a transaction with you, while the latter is sent to compel the user to enter a transaction. 
Types of Transactional Emails
There are many varieties of transactional emails. Common examples include abandoned cart reminders, password resets, account creation notifications, legal updates, etc. For example, you may have received a message from a service about changes to your subscription plan. Another common scenario is in online retail, where sellers send receipts to every person that buys an item from them.
Knowing how to send transactional messages is crucial for effective customer engagement, so we're offering a few examples to give you a clue.
Account Creation Email
This is a message you send to a user that creates an account on your website or application. Here you should highlight the benefits of being a user and include a call-to-action button that redirects the recipient to your website. You can go further by including freebies like coupons and discount codes to entice the user to stay loyal to your brand. 
The message is sent immediately after the user signs up on your website because that's when they'll likely react to it.
Welcome Email
You can send a welcome message when someone signs up to your email list. It should include a note of appreciation for the user and let them know what to expect from you. 
This is the first impression you'll make on the recipient, so make it count. Go straight to the point about what you have to offer and include a prominent call-to-action button redirecting the user to your platform. You can also employ personalization to make the person feel important and more likely to respond. 
Order Confirmation Email
If you run an online store, it's necessary to send a confirmation message to every user that places an order. The email should include all relevant information about the order such as the date of purchase, expected delivery date and tracking number. 
The order confirmation lets the customer know that their payment has gotten to you and that you're on your way to fulfill your end of the deal. If they don't get it, then they'll suspect their payment didn't go through or that they're dealing with a dubious business. 
Purchase Receipt or Invoice
This message is similar to an order confirmation. You'd need to send it to anyone who ordered an item from your store to assure them that they're dealing with a legit entity. This email constitutes a legal document that both the sender and the recipient can refer to in case of any disputes. It should include relevant information like the number of items ordered and the final price of the items. You can also take advantage of it to promote some special offers or discounts that the customer may like. 
Shipping Notification
When someone purchases an item, they'll expect an email that provides details about how the item will be shipped to them. This message usually includes a tracking number or link that the recipient can use to monitor the location of their product. Ensure that the tracking link is valid because a broken one will cause the customer to contact your support team and may leave a negative perception of your brand. 
This type of email has high open rates, so you can include some promo within it to compel the customer to buy more items. 
Delivery Confirmation
You should also send a message to customers once the item they ordered has been delivered to their specified address. This message has several important objectives. For one, it gives the customer the opportunity to confirm that their product arrived as intended and in good condition. Be sure to include your customer service information so that the recipient can contact you if there are any issues. 
This message presents a good opportunity to ask customers if they're satisfied with your service. You can also encourage them to write a review or share images of the product on their social media profiles to increase your brand awareness.
Reminder Emails
You can send regular reminders to users to keep them engaged with activities on your platform. For example, if you run an online store, you can send a reminder to let a customer know that the discount code you gave them is about to expire. Likewise, if you run a loyalty card program, you can send a reminder to a client if their funds are getting low so that they can refill it. 
The main aim of reminder emails is to ensure the recipient doesn't forget about your brand and move to a competitor. 
Password Reset
It's quite common for a user to forget their password. You'd need to send a message containing a unique link that the user can follow to change their password and log into your website afterward. For security purposes, the link should expire after some time, usually 30 minutes to 1 hour. Let the user know how long the link lasts so that they can act fast on it. 
This message should also include a suggested action for the user to take if they didn't request the password reset or if they think someone has breached their account. 
Conclusion
Your business is missing out if it isn't taking advantage of transactional emails. This type of email has much higher open rates than other types, so it presents a great opportunity to increase your brand awareness and get higher sales. We've shown you some examples of transactional messages and a few considerations to keep in mind when sending them. Follow these tips and you'll likely see an increase in your customer engagement. 
You can use UniOne to set up transactional emails for your website or application with ease and at an affordable price.
---
You may be interested in: Commendable ways of increasing your credit score