Uber released the findings of what it called a thorough outside examination of its privacy and personal data policies.
The company said that people using one of its drivers can be sure that personal and financial data are safe.
The report commissioned and paid for by Uber was written by lawyers at Hogan Lovells.
They concluded that the smartphone app-enabled service has a strong privacy program, with proper guidelines and procedures in place for internal access control, data retention, and data security.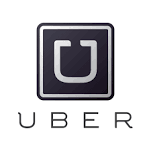 The report noted that Uber could make some improvements to privacy and data security such as tightening access controls, making policies easier to understand, and providing training for employees.
Uber announced the report's results in a blog post and the company has already started putting the recommendations into effect.
"While Uber is encouraged by these findings, we fully acknowledge that we haven't always gotten it right," according to the blog post.
Last year, Uber said it would look into whether one of its general managers breached its privacy policies by snooping on a reporter.
In addition, there were reports that an Uber senior vice president threatened to dig dirt on the personal lives of journalists that criticized the company.
The incidents caused a lot of public criticism, including Senator Al Franken of Minnesota, who sent letters to Uber questioning their privacy procedures.
Hogan Lovells lawyer Harriet Pearson said Uber had "dedicated significantly more resources to its privacy program than other companies we've observed of similar age, sector and size."
The report also stated that employees have received clear communication from management about the importance of privacy.