Uber announced on Wednesday that it is shutting its self-driving car operation in Arizona.
The decision to pull its autonomous vehicles out of Arizona comes after one of the company's self-driving Volvos ran a woman over as she was crossing a street in a Phoenix suburb.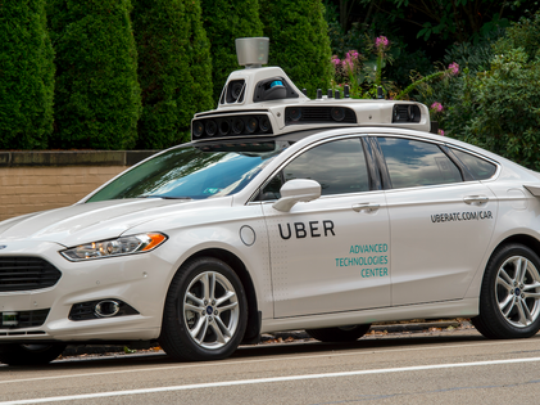 It was the first known fatality involving a completely autonomous car.
The National Transportation Safety Board (NTSB) is carrying out an investigation of the cause of the March 18 crash which resulted in the death of Elaine Herzberg.
Less than two weeks after the crash Uber reportedly settled with Herzberg's family for an undisclosed amount.
The decision to pull out of Arizona will affect about 300 of the company's employees in the state.
The ride-hailing giant said it plans on carrying out future tests of its autonomous tech in other states.
Uber plans on resuming tests in Pittsburgh this summer after the NTSB releases its preliminary report.
An Uber spokesperson told Fox News:
"We're committed to self-driving technology, and we look forward to returning to public roads in the near future. In the meantime, we remain focused on our top-to-bottom safety review, having brought on former NTSB Chair Christopher Hart to advise us on our overall safety culture,"
According to the WSJ, Pittsburgh Mayor William Peduto was surprised by Uber's plan to resume testing on city streets. Peduto said in a statement that certain conditions, including a 25-mile-an-hour speed limit for autonomous vehicles, before testing can continue in Pittsburgh again.
"This is not the way to rebuild a constructive working relationship with local government, especially when facing a public safety matter," Mr. Peduto said.