Car production in the UK increased 9.3 percent in November on a year-on-year basis, according to the Society of Motor Manufacturers and Traders (SMMT).
A total of 150,084 cars were built in November compared to 137,347 in the same month last year.
The rise was driven by a robust increase in exports. There was a 10.8 percent increase in the number of vehicles exported last month (120,484 vehicles), while the number of cars built for the domestic market rose 3.4 percent (29,600 vehicles).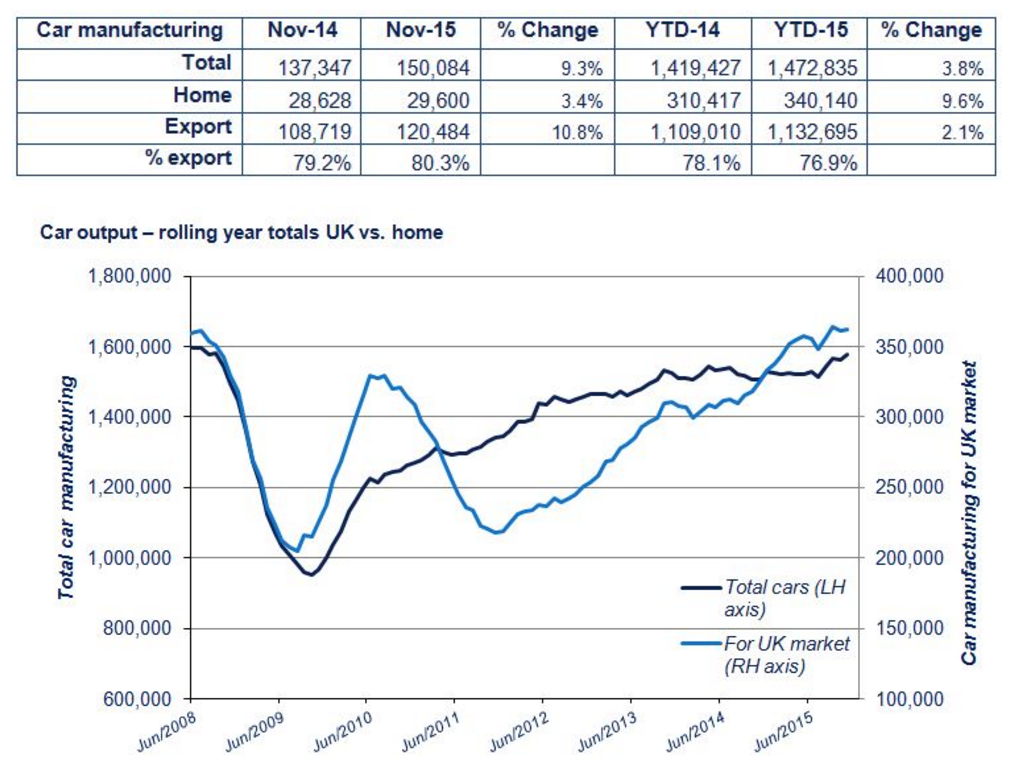 Source: SMMT
Mike Hawes, SMMT Chief Executive, said, "November's manufacturing gains are encouraging, and put the car industry in a strong position with one month left in the year.
---
---
Hawes added: "Particularly pleasing is the recent pick-up in export production, which is proof that despite challenges in some global markets, the UK continues to build cars that appeal to consumers across the world."
Around 80% of cars produced in November were for export.
In the 11 months to November output was up 3.8% up on 2014 with 1,472,835 cars produced.