UK factory orders stagnated in March because of a significant drop in new business from abroad.
The Confederation of British Industry (CBI) survey of 468 manufacturers revealed that total order books dropped in March from February's six month high.
According to the survey, 10% of businesses said their export order books were above normal, while 35% said their books were below normal, giving a rounded balance of -26% – the lowest level since January 2013.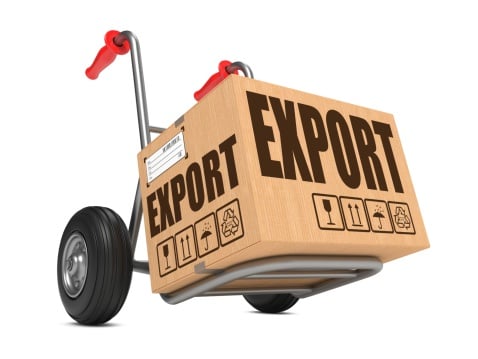 A strong pound and weak eurozone has had a negative impact on British exports.
Most businesses expect output to pick up though
Businesses expect output to increase in the coming quarter though, with 34% expecting growth, and 12% expecting a decline, translating into a balance of +22%. This figure is slightly below February's expectation of +25%, but still much higher than the long-run average +7%.
CBI Director of Economics says manufacturers lost steam but are moving in the track nonetheless
Rain Newton-Smith, CBI Director of Economics, said:
"Our manufacturers lost some of their steam from last month, but they continue to move steadily along a decent growth track.
"Sluggish export performance seems to be a headache that won't go away, with a still subdued Eurozone and headwinds from a stronger pound. But measures in the Budget to support exporters should be a welcome boost for the sector's longer-term prospects.
"With emerging markets facing a tough time and uncertainty continuing to hang over the Eurozone, firms are having to work even harder for opportunities to sell their products and services around the world."
Low oil prices will cut input costs for manufacturers 
Capital Economics UK economist Paul Hollingsworth said:
"Looking ahead, it is clear that exporters will struggle to make headways given sterling's appreciation and the weakness of demand in the eurozone.
"But with lower oil prices set to continue to provide a boost to manufacturers through lowering their input costs, and the domestic recovery to maintain a robust pace, we still expect growth in manufacturing output to regain some momentum over the coming quarters."