Property prices in the UK dropped by 0.2% in the three months to April, according to data gathered by Halifax.
It is the first quarterly fall in house prices since November 2012.
House prices dropped by 0.1% in April. On a year-on-year basis, prices were up 3.8%, the lowest annual rate since May 2013 (2.6%).
The average cost of a UK property in April was £219,649.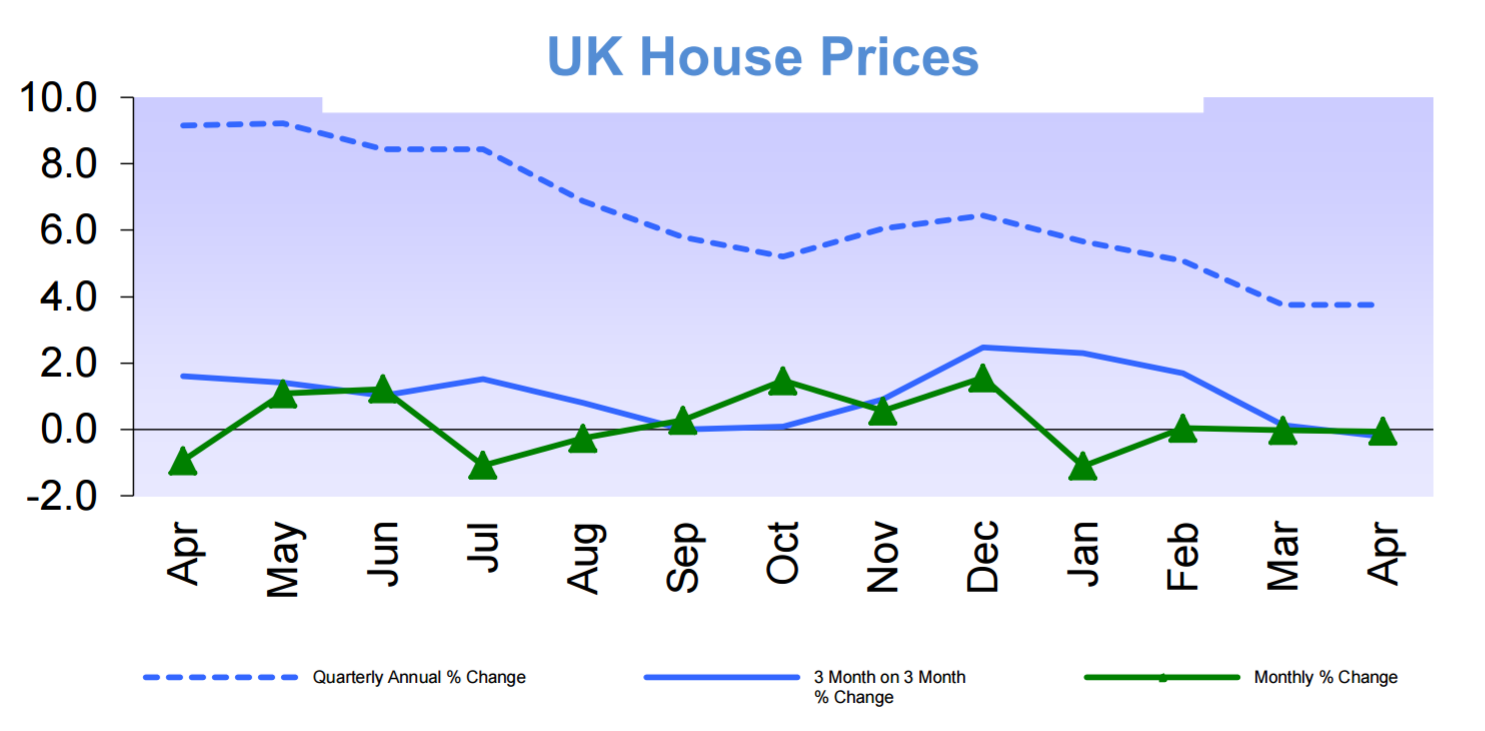 Martin Ellis, Halifax housing economist, said: "House prices have stagnated over the past three months. Overall, prices in the three months to April were marginally lower than in the preceding three months; the first quarterly decline since November 2012. The annual rate of growth remained at 3.8% in April, the lowest rate since May 2013.
"Housing demand appears to have been curbed in recent months due to the deterioration in housing affordability caused by a sustained period of rapid house price growth during 2014-16.
"Signs of a decline in the pace of job creation, and the beginnings of a squeeze on households' finances as a result of increasing inflation, may also be constraining the demand for homes.
"Continuing very low mortgage rates, together with an ongoing acute shortage of properties for sale, should nonetheless underpin house prices over the coming months."
Confidence in the housing market has stabilised. The Halifax House Price Optimism (HPO) index rose by 2 points from a net +42 in October 2016 to +44, with 58% of respondents expecting the average price of a UK property to increase in the next year, while 14% expect a decline.
In a separate report, rival lender Nationwide said prices declined by 0.4% in April after a 0.3% decline in March. In annual terms Nationwide reported that prices were 2.6% higher, the weakest rise in nearly four years.