UK manufacturing activity grew in November at its fastest pace in over four years, according to a survey on Friday.
Manufacturing involves converting raw materials and components into finished products in a factory; usually on a large scale.
The IHS Markit/CIPS UK Manufacturing Purchasing Managers' Index (PMI) rose to 58.2 in November from 56.6 in October – reaching the highest level since August 2013 and the tenth-best reading during the near 26-year series history.
Any reading above 50 indicates expansion.
The report said that strong export demand helped play a "big part" in the expansion.
Companies linked the manufacturing expansion to stronger inflows of new orders, "reflecting solid domestic demand and steeper gains in new export business."
The weak sterling exchange rate also reportedly helped boost export competitiveness, with firms reporting increased sales to clients in Europe, the Americas, Asia and the Middle East.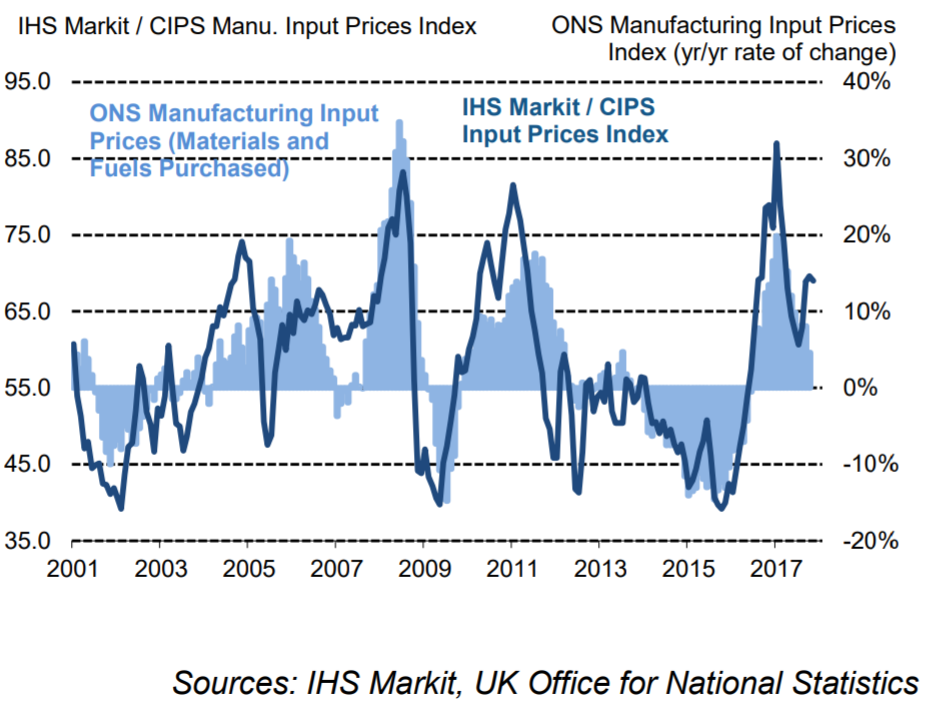 Production is rising at a quarterly rate approaching 2% – helping boost the overall broader economic expansion.
UK investment goods orders accelerated at its fastest pace in over twenty years, suggesting that capital spending is showing signs of "renewed vigour".
Rob Dobson, Director at IHS Markit, which compiles the survey, said: "UK manufacturing shifted up a gear in November, with growth of output, new orders and employment all gathering pace. On its current course, manufacturing production is rising at a quarterly rate approaching 2%, providing a real boost to the pace of broader economic expansion.
"The breadth of the rebound is also positive, with growth strengthening across the consumer, intermediate and investment goods industries.
"Of real note was a surge in demand for UK investment goods, such as plant and machinery, with new orders for these products rising to the greatest extent in over two decades. This suggests that capital spending, especially in the domestic market, is showing signs of renewed vigour.
"On the price front, rates of inflation in input costs and output charges remained elevated.
"Manufacturers have seen supply-chain constraints and rising demand for raw materials overtake exchange rate effects as the primary motivator of price increases.
"The coming months should provide greater evidence on any impact that the recent interest rate increase from the Bank of England will have on reining in cost pressures."
Foreign investment reached record high last year
Separate data by the Office for National Statistics (ONS) revealed that foreign investment into the UK reached a record of £145.6bn in 2016, up from £25.3bn in 2015. This figure was boosted by significant deals such as Anheuser-Busch InBev's acquisition of brewer SAB Miller and Royal Dutch Shell's acquisition of the energy firm BG Group.