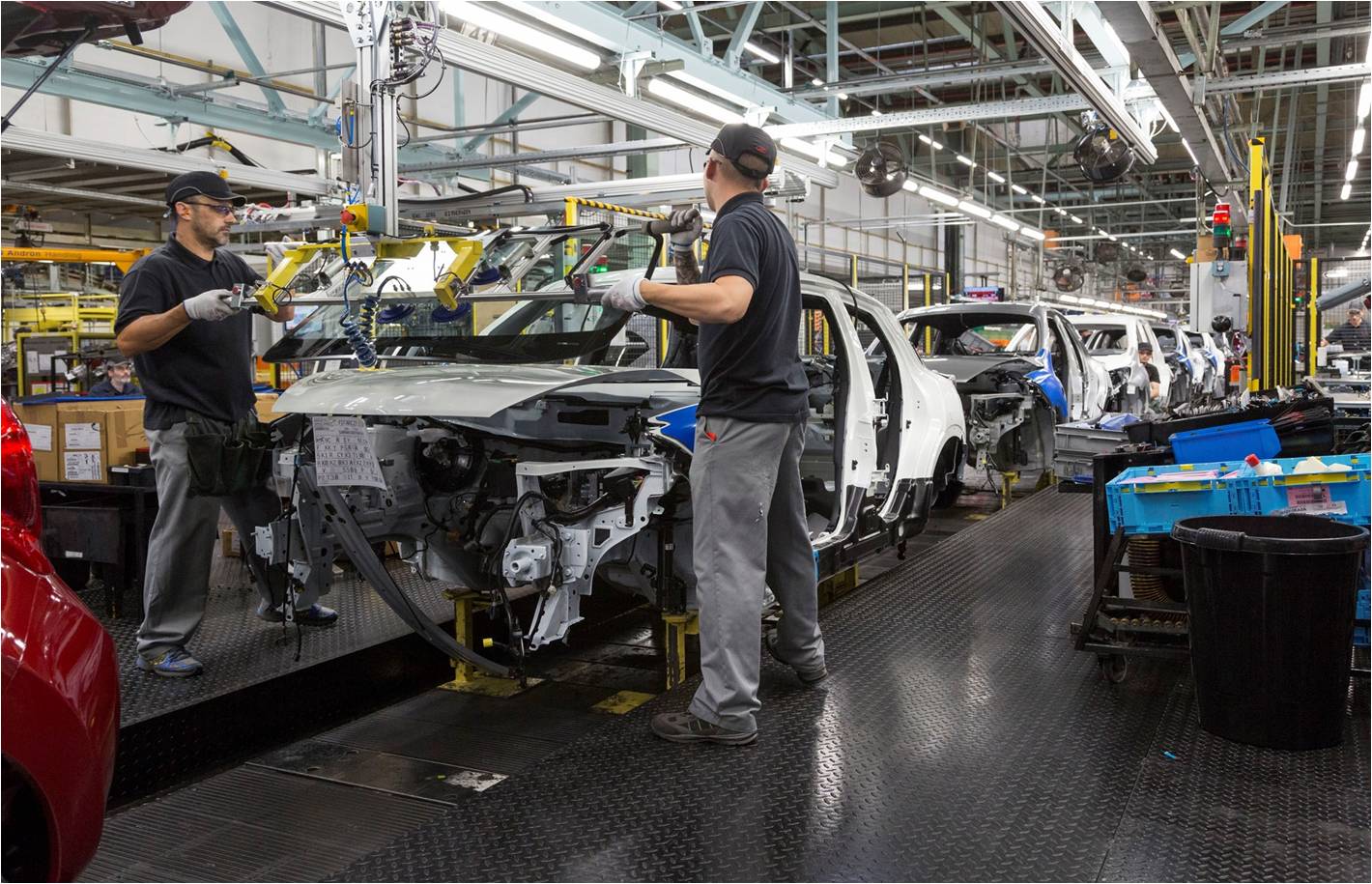 Brexit uncertainty weighed heavily on the performance of UK manufacturing during August.
The closely followed IHS Markit/CIPS purchasing managers' index (PMI) dropped to 47.4 in August (an 85-month low).
A figure below 50 represents a contraction in the sector.
"High levels of economic and political uncertainty alongside ongoing global trade tensions stifled the performance of UK manufacturers in August," said IHS Markit director Rob Dobson.
"Business conditions deteriorated to the greatest extent in seven years, as companies scaled back production in response to the steepest drop in new order intakes since mid-2012."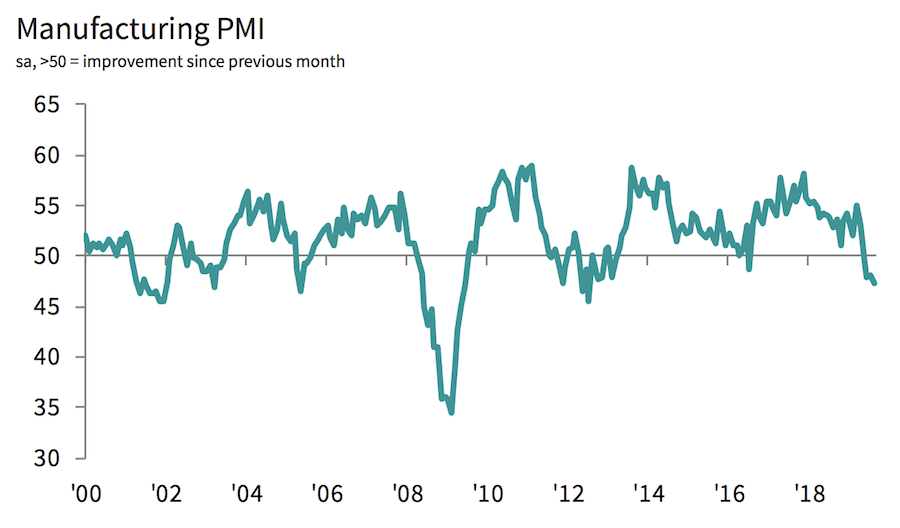 There were "steep reductions" in new orders registered across the consumer, intermediate and investment goods industries.
New orders contracted at the fastest pace in over seven years.
Rob Dobson said that the latest PMI reading is consistent with the UK contracting at a quarterly pace of "close to 2%".
"Based on its historical relationship against official ONS data, the latest PMI Output Index is consistent with a quarterly pace of contraction close to 2%. The outlook also weakened as the multiple headwinds buffeting the sector saw business optimism slump to a series-record low," said Dobson.
However, Howard Archer, chief economic adviser to the EY Item Club, was quoted by the BBC as saying that that outlook may be a bit too pessimistic.
"With the CIPS surveys tending to be overly sensitive to political uncertainty and carmakers maintaining production in August (having brought their annual summer shutdowns forward this year), the sector's performance is unlikely to be that grim," he said.
News of Britain's weak manufacturing performance in August sent the sterling 0.6% lower against the dollar on Monday to just under the $1.21 level, while the euro sterling dropped 0.4% to hit 1.101.