The number of new car registrations in the UK rose moderately last month, up 2.5 percent to 203,585 units, according to a monthly update released by the Society of Motor Manufacturers and Traders.
The growth was driven by an 8.8% rise in fleet registrations, counterbalancing a 3.0% fall in registrations to private customers and a 20% drop in the business segment.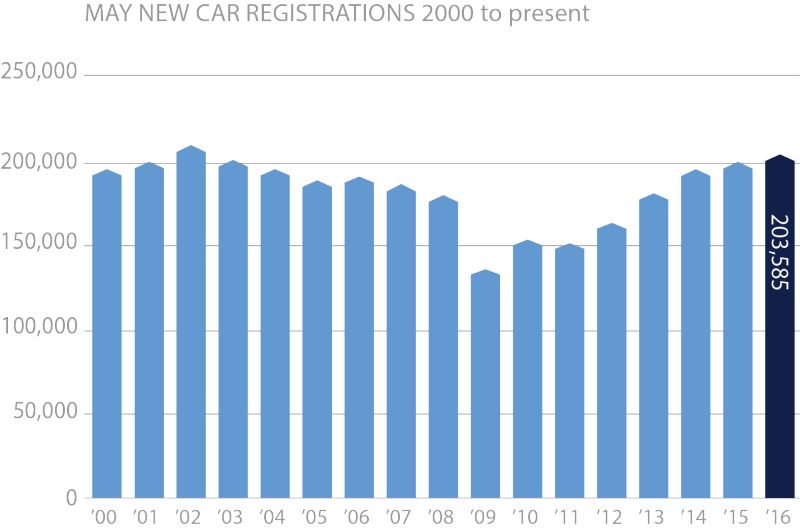 Demand for diesel vehicles rose 5.0%, while demand for petrol models declined by 0.6%.
So far this year there have been 1,164,870 new car registrations – 4.1% higher compared to the same period last year. In April, new car registrations rose by 2.0 percent.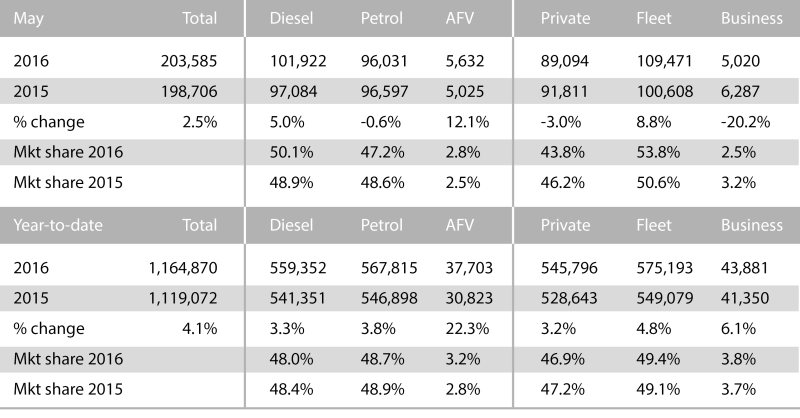 Mike Hawes, SMMT Chief Executive, said, "The new car market in May remained high with compelling offers available on the latest vehicles, but the low growth is further evidence of the market cooling in the face of concerns around economic and political stability.
"Whether this is the result of some buyers holding off until the current uncertainty is resolved or a sign of a more stable market for new cars remains to be seen."
---
---
UK van registrations
The SMMT also published May figures for the UK new van market. Demand for new light commercial vehicles (LCVs) rose 1.9%, with over 28,000 hitting British roads – the highest number on record for the month.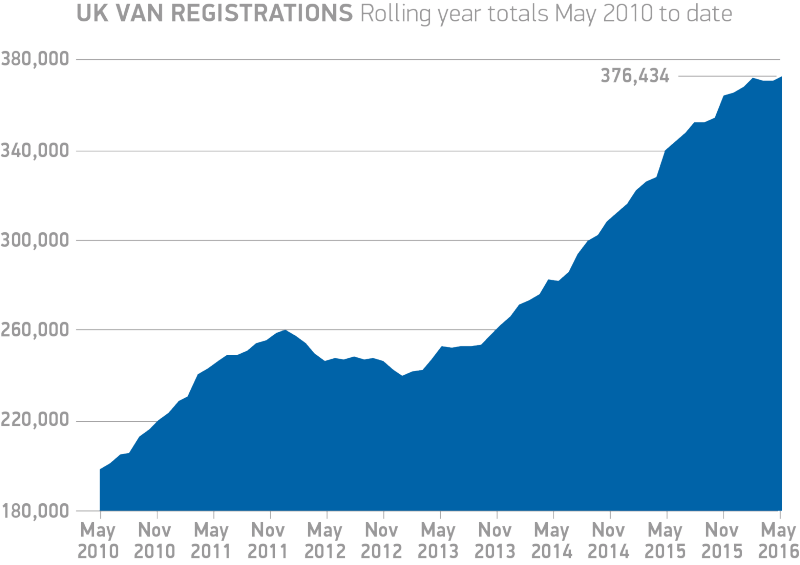 Hawes said, "Although May was a record breaking month for the UK's light commercial vehicle market, the pace of growth is easing and is indicative of the performance we anticipate this year following the very high levels of demand seen in 2015.
"Providing there are no political or economic shocks to business confidence over the coming months, we expect the LCV sector's good health to prevail during the remainder of 2016 as consumer appetite for online deliveries continues to grow."