After the Anglo-Dutch multinational Unilever gave a profit warning, shares dropped 4.44% to 2,335p in the London Stock Exchange.
Unilever said the slowdown in emerging markets, especially in India, Brazil and Indonesia, was partly to blame for the fall in sales growth.
Approximately 60% of Unilever's sales come from emerging markets.
During the second quarter of 2013, sales grew by 5%. The company said it expects third quarter sales growth to be between 3% and 3.5%. This is the company's first profit warning in nine years.
On its corporate website, Unilever wrote "The emerging market slow-down has accelerated as a result of significant currency weakening. Developed markets remain flat to down."
Paul Polman: Chief Executive Officer, Unilever, said:
"We continue to grow ahead of our markets and expect underlying sales growth to improve in quarter four. For 2013 we are still on course to deliver against our priorities of profitable volume growth ahead of our markets, steady and sustainable core operating margin improvement and strong cash flow."
The Daily Telegraph quoted analyst Chris Wickham of Oral Securities as saying "Unilever's currency headwinds tend to confirm the danger of being a company with asymmetric growth between emerging and mature markets." He added that his company downgraded Unilever stock from "hold" to "sell".
Unilever says costs have risen in emerging markets
Many of Unilever's regional divisions in emerging markets use local currencies to purchase raw materials in dollars. With the Brazilian real, the Indian rupee and the Indonesian rupiah devaluing this year, costs have risen and sales have dropped. When costs rise and sales go down, raising prices is not really an option.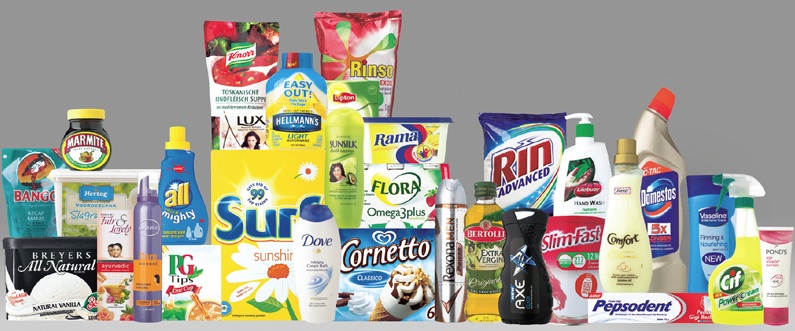 A selection of some Unilever products. Many are household names.
During the first two quarters of 2013, sales in emerging markets grew by 10.3%, compared to 1.6% in the advanced economies.
Other countries have felt the currency devaluations in emerging economies, such as Adidas AG and Prada SpA.
Bloomberg News quoted Hugh Cuthbert, an investment manager at SVM Asset Management in Edinburgh, Scotland, who said "You used to see growth rates in these markets in excess of GDP and that can't go on forever. That's what investors are realizing now."