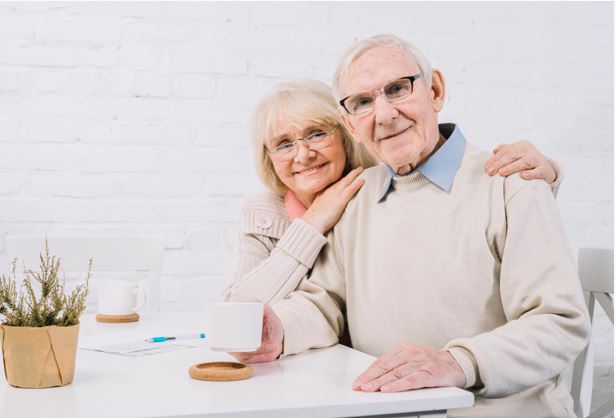 As the senior population continues to grow, the demand for quality in-home senior care services is on the rise. For this reason, in-home senior care franchises, like Amada franchises, are becoming a popular path to business ownership. Such a venture can be rewarding on multiple levels, offering a range of benefits that extend beyond financial gains. Let's explore the advantages of owning an in-home senior care franchise.
Growing Market Demand
The senior care industry is experiencing unprecedented growth due to the aging population. As more and more baby boomers reach retirement age, the demand for in-home senior care services is surging. Owning a franchise in this industry provides you with a solid customer base, ensuring a steady flow of clients and revenue.
Proven Business Model
When you invest in an in-home senior care franchise, you're not starting from scratch. You benefit from a well-established business model, complete with training, operational guidelines, and marketing strategies. This greatly reduces the learning curve and increases your chances of success.
Training and Support
Franchisors typically offer extensive training and ongoing support to franchisees. This includes caregiver training, administrative processes, marketing assistance, and access to a network of fellow franchisees. The support system in place ensures that you're never left to navigate the challenges of the business on your own.
Brand Recognition
Franchises often come with a recognized brand name and reputation. This can be a significant advantage when attracting clients. People are more likely to trust a well-known brand for something as important as senior care, giving your business a competitive edge.
Economies of Scale
Owning a franchise allows you to benefit from economies of scale. By pooling resources with other franchisees, you can reduce costs on supplies, marketing, and even insurance. This cost-effectiveness can significantly boost your profitability.
Flexibility and Autonomy
While you benefit from a proven business model and support, you still have the flexibility to run your franchise according to your vision. You can make decisions that cater to the specific needs of your local community, allowing for a personalized touch in your services.
Fulfilling Work
Owning an in-home senior care franchise can be incredibly fulfilling. You're not just running a business; you're making a meaningful difference in the lives of seniors and their families. Providing compassionate and quality care can be emotionally rewarding.
Exit Strategy
Franchise ownership often offers a clear exit strategy. If you decide to move on from your senior care franchise, you can sell it, passing on the benefits of an established business to a new owner.
Diverse Revenue Streams
In-home senior care franchises often offer a range of services beyond basic caregiving, including companionship, transportation, and home healthcare. This diversification of services can help you cater to a broader clientele and increase your revenue streams.
Community Impact
Owning a senior care franchise allows you to become an integral part of your community. You're not just running a business; you're contributing to the well-being and happiness of seniors in your area. This can lead to a strong sense of pride and community involvement.
Conclusion
Owning an in-home senior care franchise comes with numerous benefits, from growing market demand to the fulfillment of providing essential care. With the support, training, and brand recognition that comes with a franchise, it can be an excellent opportunity for entrepreneurs looking to make a positive impact on the lives of seniors while building a successful business.
---
Interesting Related Article: "Embracing the Benefits of Assisted Living- Enriching Lives and Empowering Seniors"