US consumers increased their borrowing in October, but at a slightly slower rate than in September as credit card use declined.
According to the Federal Reserve, borrowing increased $13.2 billion in October after a $15.4 billion rise the month before.
The Fed's monthly consumer credit report does not include mortgages or other loans secured by real estate.
Consumer debt, excluding real estate loans, is at a record level of $3.28 trillion.
The category that includes credit card debt gained $922 million in October following a $1.4 billion gain in September.
The category that includes student loans and auto loans rose by $12.3 billion following a $14 billion surge in September.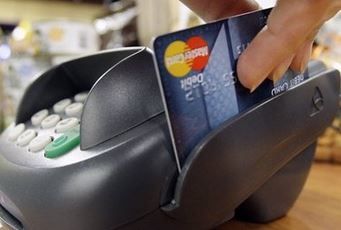 Student loans have surged since the end of the Great Recession and this significant increase is raising concerns that young Americans are being swamped with debt that will end up preventing them from spending or buying homes.
After the global economic crisis households started cutting back on their borrowing as unemployment surged. As a result, consumers continue to be rather hesitant about falling into debt. Mortgage debt in particular has been slow to recover after millions of homeowners lost their homes and banks tightened lending standards.
Economists predict that the gain in employment this year could result in consumers feeling more at ease when it comes to using their credit cards.