Fifty-seven percent of workers do not feel personally responsible for the US economic recovery.
The data comes from a Harris Interactive poll on behalf of CashNetUSA.
The survey involved 2,014 American citizens aged 18 years or more, 1,833 of them had jobs.
Americans most likely to feel personally responsible for the US economic recovery included:
Households with at least five people – 53%.
Males aged 18 to 34 years – 50%.
The softening of the US economy has affected spending habits
The US economic recovery slowed down during the summer and consumer confidence dropped, triggering a change in people's spending habits since August.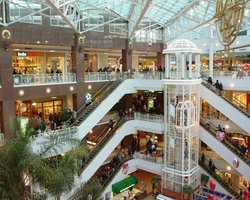 According to the survey:
There was a 44% decline in spending on eating out and food.
38% of consumers postponed buying clothes.
38% put off buying technology products.
35% spent less on summer vacations.
32% put any home improvement plans on a back-burner.
10% bought fewer school supplies.
Fifty-two percent of the women surveyed who had jobs (aged 35-44 years) said they were postponing purchasing clothes. Forty-eight percent of males (aged 18-34 years) have postponed technology purchases.
Megan Staton, director of marketing for CashNetUSA, said:
"As consumer confidence is rattled again it is taking a toll on Americans' spending habits/ They are making these cutbacks to manage their personal finances through this uncertainty, with less interest in what their personal role might be in helping to fuel the economic recovery. That's no surprise when half of Americans are living paycheck to paycheck, and one in four says their paycheck has declined."
Wages lagging behind US economic recovery
People may also be spending less because of static or falling wages. Thirty-seven percent of respondents said their paychecks had remained the same over the last 12 months, while 24% reported a drop in pay. Thirty-one percent reported an increase.
During the third quarter of 2013, the US economy grew by 2.8%, Market Business News reported last month.