The International Monetary Fund downgraded its outlook for US economic growth this year, but still expects there to be solid growth nonetheless.
On Tuesday, the IMF said that the US economy is expected to expand by 3.1 percent this year and in 2016, which it described as "robust" growth.
However, this is lower than what the organization had forecast in January, of 3.6 percent growth in 2015, and 3.3 percent growth next year.
"Consumption — the main engine of growth –has benefited from steady job creation and income growth, lower oil prices, and improved consumer confidence."
"Conditions remain in place for robust US economic performance in 2015."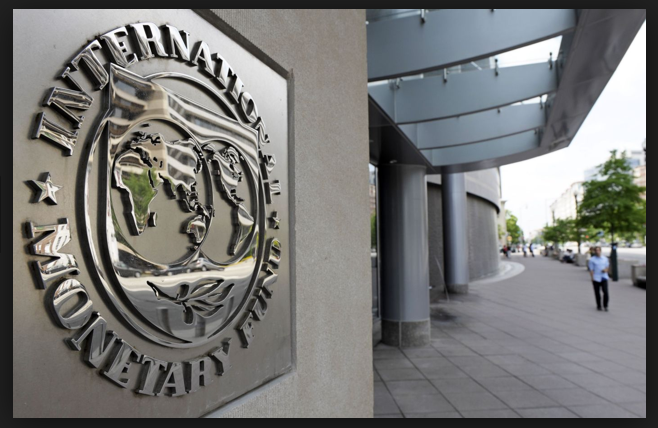 The international lending agency said that one of the country's near-term challenges is normalizing monetary policy, noting that a hike in rates could result in an even stronger dollar.
With slow growth over the medium term, the country faces a significant challenge in having to consider implementing measures that encourage investment for future expansion.
"Potential growth is estimated to be only about 2.0 percent, weighed down by an aging population and weak innovation and productivity growth," the IMF said.
Adding:
"Building political consensus around a medium term fiscal consolidation plan and supply-side reforms to boost medium-term growth — including simplifying the tax system, investing in infrastructure and human capital, and immigration reform — will continue to be a challenge,"
IMF expects the world economy to grow by 3.5 percent this year 
The Fund expects the world economy to grow by 3.5 percent this year, unchanged from its January forecast, and marginally higher than the 3.4 percent growth last year.
It raised its outlook for global economic growth next year, from 3.7 percent up to 3.8 percent.
Raised forecast for Europe and Japan
The IMF predicts that countries in the euro area will collectively expand by 1.5 percent this year and 1.6 percent in 2016, up from its January forecast of 1.2 percent growth this year and 1.4 percent next.
Last year the eurozone only expanded by 0.9 percent.
In addition, the organization raised its forecast for Japanese economic growth for 2015 and 2016, up to 1 percent and 1.2 percent respectively. In January the IMF had forecast growth of only 0.6 percent this year and 0.8 percent next year.
The Japanese economy contracted by 0.1 percent last year.
The IMF, which was founded in 1944, aims to ensure global financial stability and foster sustainable economic growth.