The US Federal Reserve decided against increasing interest rates on Wednesday and officials downgraded their outlook on how much they expect to raise the benchmark short-term interest rate in the coming years.
The decision not to raise rates was made following the recent slowdown in the US jobs market, in addition to concerns related to Britain's upcoming vote on whether to remain a member of the European Union – if the UK votes to leave there could be serious volatility in global markets.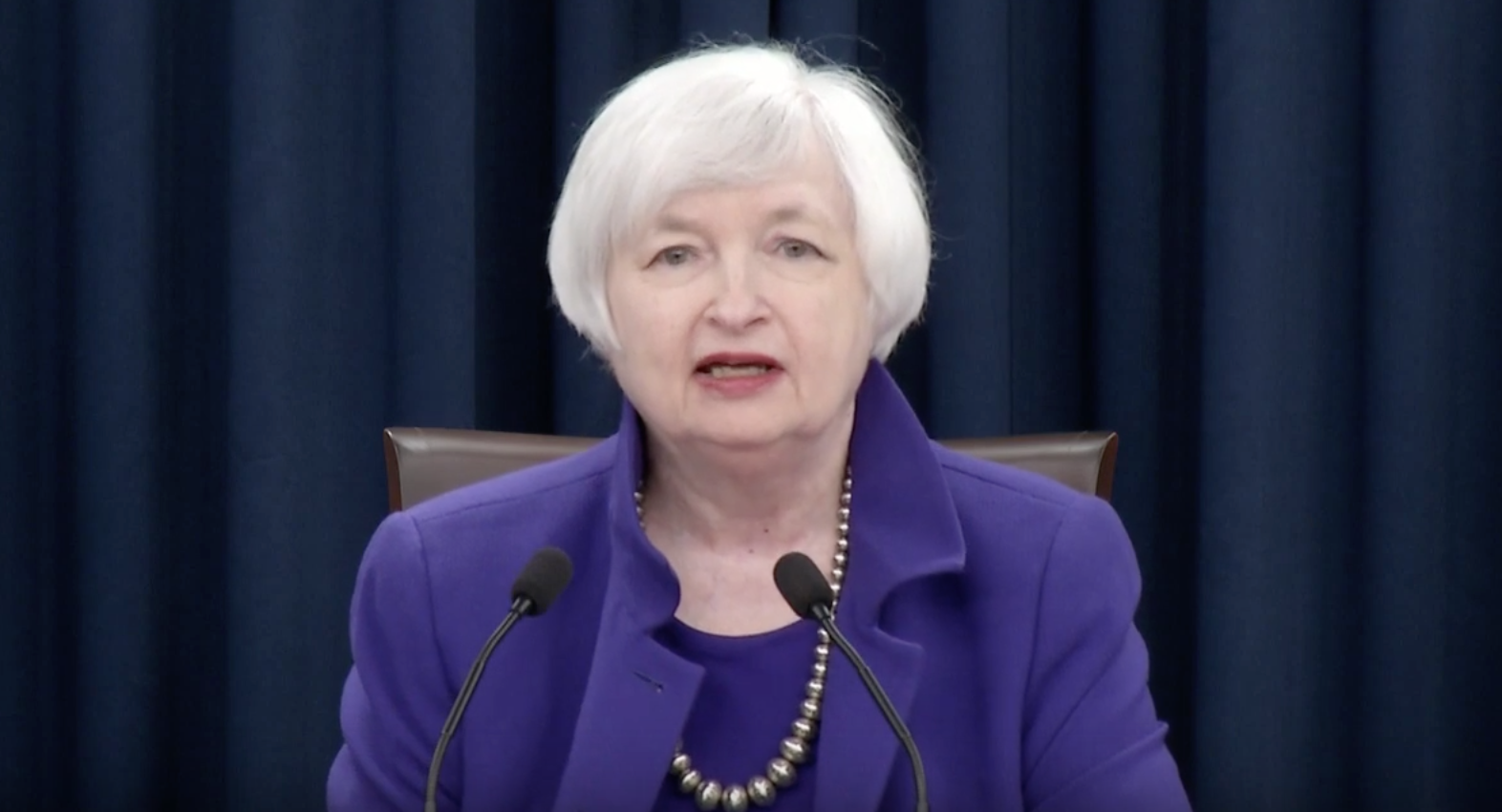 "[The UK's EU referendum] is clearly a very important decision for the UK and Europe," said Fed Chairwoman Janet L. Yellen. "It's a decision that … could have consequences for the US economic outlook that would be a factor in deciding on the appropriate path of policy."
Yellen also said that the central bank is "quite uncertain about where rates are heading in the longer term."
According to the median projection of 17 officials, Fed-funds rate is expected to increase to 0.875% by the end of this year – implying there will be two hikes this year. However, fewer officials now expect for there to be only one rate hike in 2016 rather than two.
The prospect of there being only one hike this year was projected by six out of the Fed's 17 individual forecasts from governors and regional Fed presidents, down from one such outlook three months ago.
---
---
Jobs market and expected inflation – causes of concern for the central bank.
Job growth in the US slowed to just 38,000 in May, compared to the 200,000 monthly average in the first quarter of the year.
Policymakers said in a statement that "the pace of improvement in the labor market has slowed … Although the unemployment rate has declined, job gains have diminished."
"Recent economic indicators have been mixed, suggesting our cautious approach to adjusting monetary policy remains appropriate," Ms Yellen said at a press conference.
Monetary policy refers to the central banks' decisions to regulate the money supply, inflation and make sure that the economy is not going off in the wrong direction.
Yellen did not rule out the possibility of a hike at the Fed's next meeting in July, but stressed that policymakers want to see "sufficient momentum" before doing so.
"We should not over-blow the significance of one data point, especially when other indicators of the labor market are still flashing green," Yellen told reporters. "It's not impossible, I think by July, for example, we would see data that led us to believe that we're on a perfectly fine course."
"We really need to look at the data," she added.
The median forecast released Wednesday is for a rate of 1.625% at the end of next year and 2.375% at the end of 2018, down from March's quarterly projections.