US November retail sales were 0.7% higher than during the previous month, according to figures released by the Census Bureau, part of the Department of Commerce. November saw the steepest increase since June 2013.
The Commerce Department also revised October's retail sales upward to 0.6% from 0.4%.
In comparison to November 2012, sales were 4.7% up in November 2013.
Much of the US November retail sales increase was driven by vehicle sales, which had the best month since 2007.
Excluding vehicles, sales rose by 0.4%, still a good figure.
These latest data bode well for this holiday shopping season, which accounts for a significant percentage of earnings for retailers.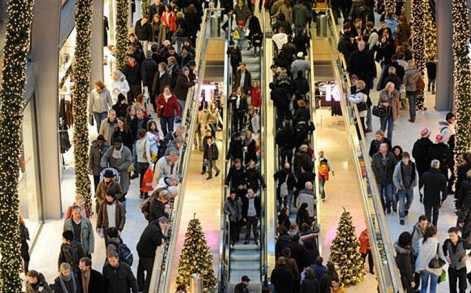 Much of retailers' annual income comes from holiday shopping.
Consumer spending accounts for over two-thirds of US GDP. These latest retail figures, along with several other positive data regarding the US economy, are clear indications that economic growth is on a more solid footing.
Fed may respond to November US retail sales and other data
It is now looking much more likely that the US Federal Reserve will consider reducing is purchasing of $85 billions' worth of bonds every month as part of its stimulus program. A program aimed at keeping interest rates low and stimulating the economy.
The Fed meets next week. Most analysts believe the stimulus tapering will not begin until early 2014.
Jim Baird, chief investment officer for Plante Moran Financial Advisors, said to the Wall Street Journal "With most recent data providing signs of a surge in the economy, the probability of the Fed beginning to pare back on their bond purchases in the relatively near-term has also increased."
Bloomberg News quoted Joseph LaVorgna, chief U.S. economist at Deutsche Bank Securities Inc. in New York, who said "We're getting a tailwind from lower gas prices, significant tailwinds from higher wealth through equities and real estate and last, but certainly not least, an acceleration in wages."