Retail sales in the US dropped by 0.3% in May, the steepest dip in 16 months.
Advance estimates of US retail and food services sales for May 2017 were $473.8 billion, according to the US Commerce Department.
Sales at department stores fell by 1%, the most since July 2016, while spending at electronics shops dropped by 2.8%, and sales at gasoline stations fell by 2.4%.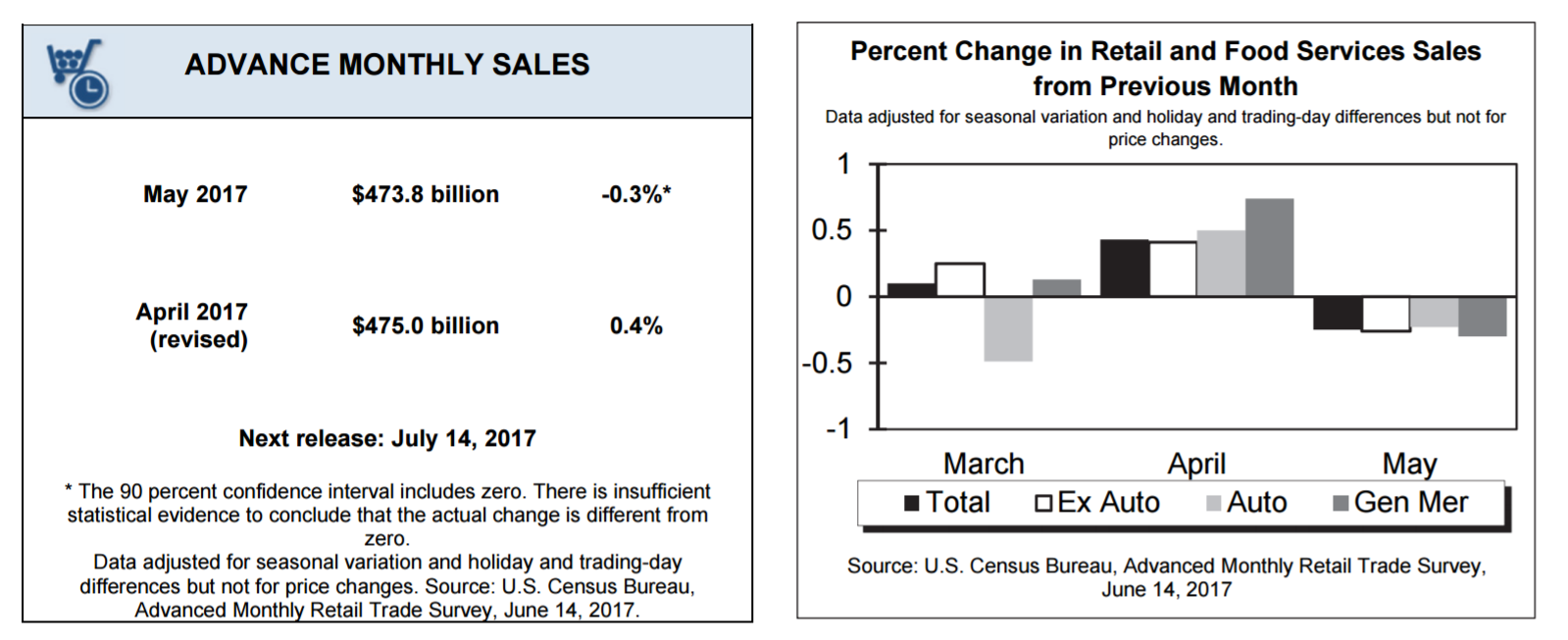 Americans also reduced car purchases, with sales at automobile dealers down 0.2 percent after a 0.5 percent increase in April.
One bright spot was a 0.8% jump in sales in the fast-growing internet segment.
Despite the decline in retail sales last month, economists expect consumers to begin spending more in the months ahead.
Retail sales have climbed 3.9% this year compared to the first five months of 2016, while sales for the March 2017 through May 2017 period increased 4.4 percent compared to the same period a year ago.
In a note to clients Gus Faucher, PNC's chief economist, said:
"The fundamentals for consumers remain solid.

"More jobs, rising wages, low inflation, rising home sales, and low interest rates will continue to push consumer spending forward in 2017."