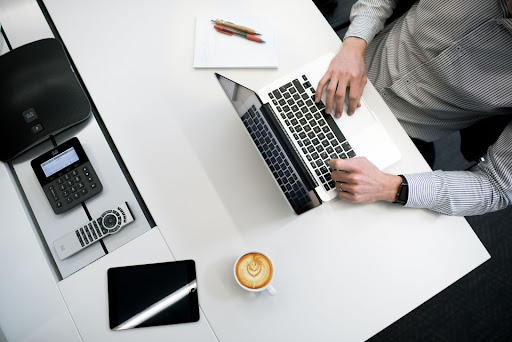 Growing your business in a sustainable way can be tricky as there are so many aspects to be considered. Too quickly, and you risk spreading capital too thinly and struggling to pay bills, too slowly, and you risk being left behind by your competition. It's a bit of a balancing act, particularly in the early days. This is where having a good accountant can make a huge difference.
The business plan and the strategy for moving forward are a good place to start. Your accountant will be able to advise you on growing your business in a sustainable way by ensuring that your finances remain steady. Most businesses, particularly in the early days, have a very erratic income, so keeping the finance stable is essential. 
Using your existing financial information, your accountant will be able to provide a financial analysis of your business. This will enable you both to identify the company's strengths and weaknesses so that you can make decisions that are based on factual data. Having this information can help you decide on how to allocate funds and make investments that allow the company to grow.
The business may need an injection of funds and you can discuss with your accountant the best way of raising the capital. You can investigate the benefits of each prospective funding stream – this could perhaps be a business loan, attracting investors, or securing a grant.
Being able to produce an accurate budget and forecast will increase the likelihood of being accepted for funding. Your accountant will be able to help you create these documents from existing data. Nothing excites investors more than being provided with accurate information. The same can be said for businesses loan companies and organisations that provide grant funding. They all want to see forecasts that have come from proven sources.
As the business grows, taxation becomes more complicated. Your accountant will be able to minimise your tax liabilities and help you to plan for future payments. Your company may be eligible for tax relief and/or other allowances, such as the Annual Investment Allowance. Your accountant will also be up to date with any changes in taxation regulations and will be able to apply those new regulations to your account. Being accurate with your business expenses will also reduce your tax bill.
Another way in which your accountant can help, is in structuring the business as it grows. They will be able to advise you on the benefits of becoming a Limited Company, a partnership, or an LLP. There could be considerable tax benefits in making such a change. There are, however, obligations that come with a new business structure and these must be clearly understood before making any decisions. Your accountant will be able to provide you with all the information regarding this.
An accountant is not just there to do your tax return, they can really help you achieve your business goals by providing a wealth of financial advice and information. So, don't be afraid to approach them when you need some good advice about growing your business in a sustainable way.
If you are based in the west midlands of the UK, then an accountant in Coventry could well be what you need to ensure that your business grows just as fast as it can.