Volkswagen has appointed Herbert Diess as chief executive of the German automotive giant.
Diess replaces Matthias Müller ,who was boss of the company following the Volkswagen emissions scandal that led to the resignation of Martin Winterkorn.
Müller assumed the chairmanship of the Board of Management in the fall of 2015 when Volkswagen faced its greatest challenge in its history. He has been credited with fundamentally realigning the Group's strategy and initiating cultural change.
However, Müller lost favor with the company's core shareholders as Mr. Diess showed more promise in the ability to turn around the Volkswagen brand. People familiar with the matter reportedly pushed to oust Müller and replace him with Diess.
Diess will be at the forefront of slimming down and reorganizing the way the company's 12 brands are managed, a key pillar of "Strategy 2025", transforming the automaker into a global leader of cleaner cars.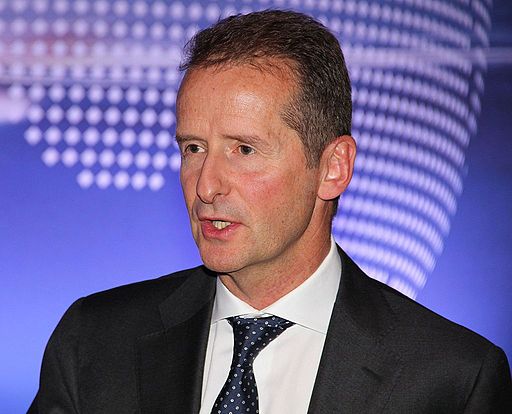 VW is introducing the brand groups "Volume", "Premium" and "Super Premium", along with the planned preparation for capital market readiness of "Truck & Bus".
"In realigning the Volkswagen brand, he [Herbert Diess] has demonstrated to impressive effect the speed and rigor with which he can implement radical transformation processes.This accomplishment makes him predestined to fully implement our Strategy 2025 in the decisive years that are now to follow," said Chairman of the Supervisory Board Hans Dieter Pötsch.
Newly appointed VW chief executive Herbert Diess said:
"My most important task will now be to join with our management team and our Group workforce in consistently pursuing and pushing forward our evolution into a profitable, world-leading provider of sustainable mobility. In a phase of profound upheaval in the automotive industry, it is vital for Volkswagen to pick up speed and make an unmistakable mark in e-mobility, the digitalization of the automobile and transportation as well as new mobility services."
Analysts welcome the appointment of Diess
Nord LB analyst Frank Schwope, who has a buy rating on Volkswagen, was quoted by Reuters as saying that "Diess is a man of action," adding that he is "the most plausible choice at VW to lead the group into the next phase of its transformation."