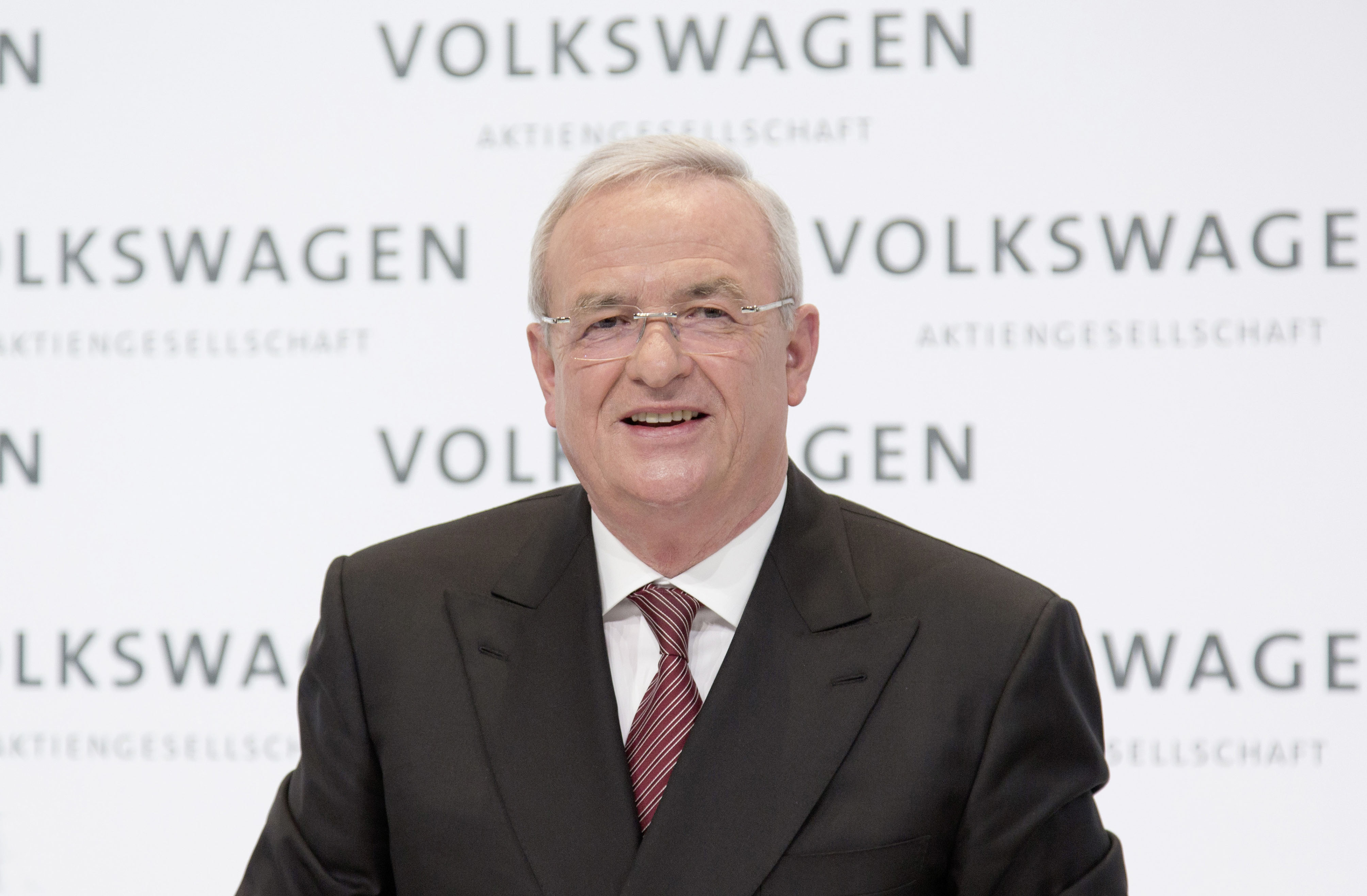 Martin Winterkorn is resigning as chief executive of Volkswagen following a huge emissions test scandal that could cost the company billions of dollars in fines.
The German automaker admitted to US regulators that it installed "defeat devices" in its diesel cars that reduced emissions under test conditions – concealing their true emissions.
The U.S. Environmental Protection Agency (EPA) said that Volkswagen could face penalties of up to $18 billion.
Winterkorn assumed full responsibility for the scandal on Wednesday and revealed that 11 million cars were installed with "defeat devices".
After news of the cheating scandal went public the company lost around one third of its value, or £19 billion.
Winterkorn, who has been CEO of VW for eight years, said he was shocked by the events.
"Above all, I am stunned that misconduct on such a scale was possible in the Volkswagen group. As CEO I accept responsibility for the irregularities that have been found in diesel engines and have therefore requested the supervisory board to agree on terminating my function as CEO of the Volkswagen group.
"I am doing this in the interests of the company, even though I am not aware of any wrongdoing on my part."
"Volkswagen needs a fresh start – also in terms of personnel. I am clearing the way for this fresh start with my resignation," said Winterkorn, who has been under pressure to resign as chief executive of VW after the company's share price plunged.
"I have always been driven by my desire to serve this company, especially our customers and employees. Volkswagen has been, is and will always be my life. The process of clarification and transparency must continue. This is the only way to win back trust. I am convinced that the Volkswagen group and its team will overcome this grave crisis," he said.
On Tuesday Volkswagen said that it has set aside 6.5 billion euros (£4.7 billion) to cover the fallout. However, that may not be enough. Just recalling the 11 million vehicles would cost up to 6 billion euros alone, not to mention hefty regulatory fines and lawsuits.
---