Volkswagen Group announced that by 2030 the carmaker will offer at least one electrified version of all 300 of its models across the Volkswagen Group brands, which include Audi, Porsche and Volkswagen.
An "electrified vehicle" could mean a hybrid electric car, a plug-in hybrid electric car, or a battery electric car.
The Group says that it will need more than 150 gigawatt hours of battery capacity annually by 2025 for its own e-fleet alone – the equivalent to at least four gigafactories for battery cells. To meet this demand VW has put out a more than €50 billion ($59.8 billion) procurement tender to buy batteries.
"We have got the message and we will deliver. This is not some vague declaration of intent. It is a strong self-commitment which, from today, becomes the yardstick by which we measure our performance," said Matthias Müller, Chairman of the Board of Management of Volkswagen Aktiengesellschaft, at the Group Media Night ahead of the International Motor Show (IAA) in Frankfurt, Germany.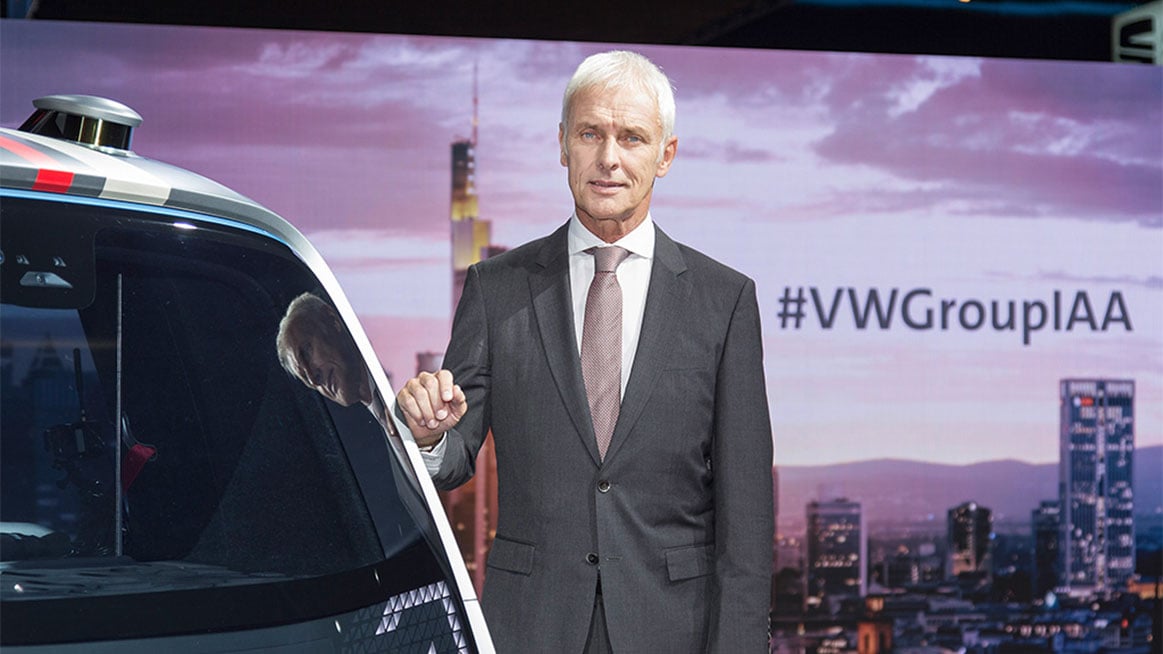 "The transformation in our industry is unstoppable. And we will lead that transformation," said Müller.
The announcement by VW comes following a similar promise made by Mercedes-Benz to offer consumer electric or hybrid versions of all its models by 2022 and a pledge by Jaguar Land Rover that by the end of the decade it will offer customers the option of electrification on all its new car lines.
Speaking at the Frankfurt motor show, Matthias Mueller was quoted by the BBC as saying: "Customers want clean vehicles. People want to have clean air, and we want to make our contribution here."
VW will not be dropping combustion engines entirely yet as the infrastructure for electric vehicles is currently not in place, Mueller told the BBC.
"There will be a coexistence between internal combustion engines and electric drive systems for a certain period – I can't tell you how long that will be," he said.
---
Several parts of the world, including the UK and France, have announced that they plan on outright banning the sale of new diesel and petrol cars in the future, putting pressure on automakers to adjust their business strategy and commit to improvements in consumption and emissions.