The world's largest retailer, Wal-Mart, has planned capital spending between $10.6 to $11.6 billion for 2016, below its projection of $11.3 to $11.8 billion for 2015.
Wal-Mart has reduced its sales forecast for the upcoming fiscal year, saying that it expects sales would only grow by 2 to 3% in 2015, down from 3 to 5%. it warned of a "tougher sales environment" in its global markets.
David Cheesewright, president of Wal-Mart's international division and a former head of its Canadian stores, said that the trends show September having been "a pretty tough month around the globe across every retailer," adding "I think that's the environment we're going to keep operating"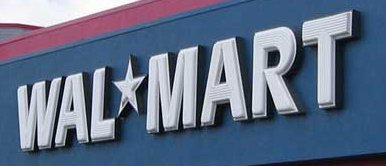 The company projects sales growth of 2 to 4% for fiscal 2016.
Charles Holley, Chief Financial Officer, said:
"Out business and customers continue to evolve and do will the way we deploy capital"
Adding:
"We will invest more heavily in e-commerce initiatives, while temporarily moderating our global physical growth, particularly larger stores"
In August, Wal-Mart lowered its profit outlook for the year because of weak sales in its key US division.
The company said that US sales have been hit by an uncertain labor market, cautious consumer sentiment, and cutbacks in public assistance programs.
Diane Brisebois, president of the trade group Retail Council of Canada, said:
"The market is tough and challenging," Adding that "It's tough because it's one of the few sectors where every time you turn around there's a new competitor."