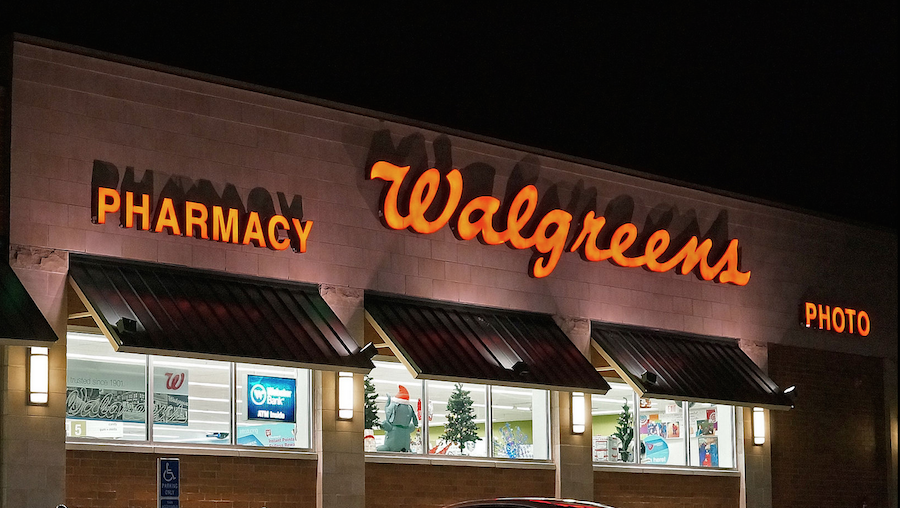 Walgreens Boots Alliance Inc. reported fourth quarter earnings of 88 cents per share, beating expectations of 81 cents a share.
Revenue in the period rose to $28.52 billion from $19.06 billion, in line with Wall Street expectations.
A total of 222 million prescriptions were filled in the fourth quarter, a 4.6 percent increase from the same period last year.
The company said that it's experienced strong online growth, with orders in the fourth quarter up 65% year over year.
Executive Vice Chairman and CEO Stefano Pessina said, "We are pleased with our progress and performance in the fourth quarter and in our first fiscal year since launching Walgreens Boots Alliance. While we have much work to do and operate in some challenging markets, we are excited and energized by the outlook and opportunities ahead as we put in place our strategies for long-term, sustainable growth.
"We believe we can shape the future of health care around the world through our ability to bring global solutions to local communities, benefiting all participants, populations and stakeholders."
For the year the company posted earnings of $4.22 billion, or $4 per share, on revenue of $103.44 billion.
Walgreens generated free cash flow of $4.4 billion in the fiscal year and $1.1 billion in Q4. The company expects fiscal 2016 earnings to be between $4.25 to $4.55 per share.
Walgreens set to acquire smaller rival Rite Aid for $9.42 billion
The drugstore chain's Q4 results come a day after it announced the acquisition of smaller rival Rite Aid for for $9.42 billion in cash. Walgreens currently employs more than 370,000 people and has a presence in more than 25 countries. It is the largest retail pharmacy.
The deal with Rite Aid is set to create a drugstore giant with up to 18,000 stores worldwide. Walgreens noted that the merger would produce more than $1 billion in cost saving.
However, the deal is still subject to regulatory approval.
"Joining together with Walgreens Boots Alliance will enhance our ability to meet the health and wellness needs of Rite Aid's customers while also delivering significant value to our shareholders," said Rite Aid Chairman and CEO John Standley.
"This transaction is a testament to the hard work of all our associates to deliver a higher level of care to the patients and communities we serve. Together with Walgreens Boots Alliance, the Rite Aid team can continue to build upon this great work through access to increased capital that will enhance our store base and expand opportunities as part of the first global pharmacy-led, health and wellbeing enterprise."