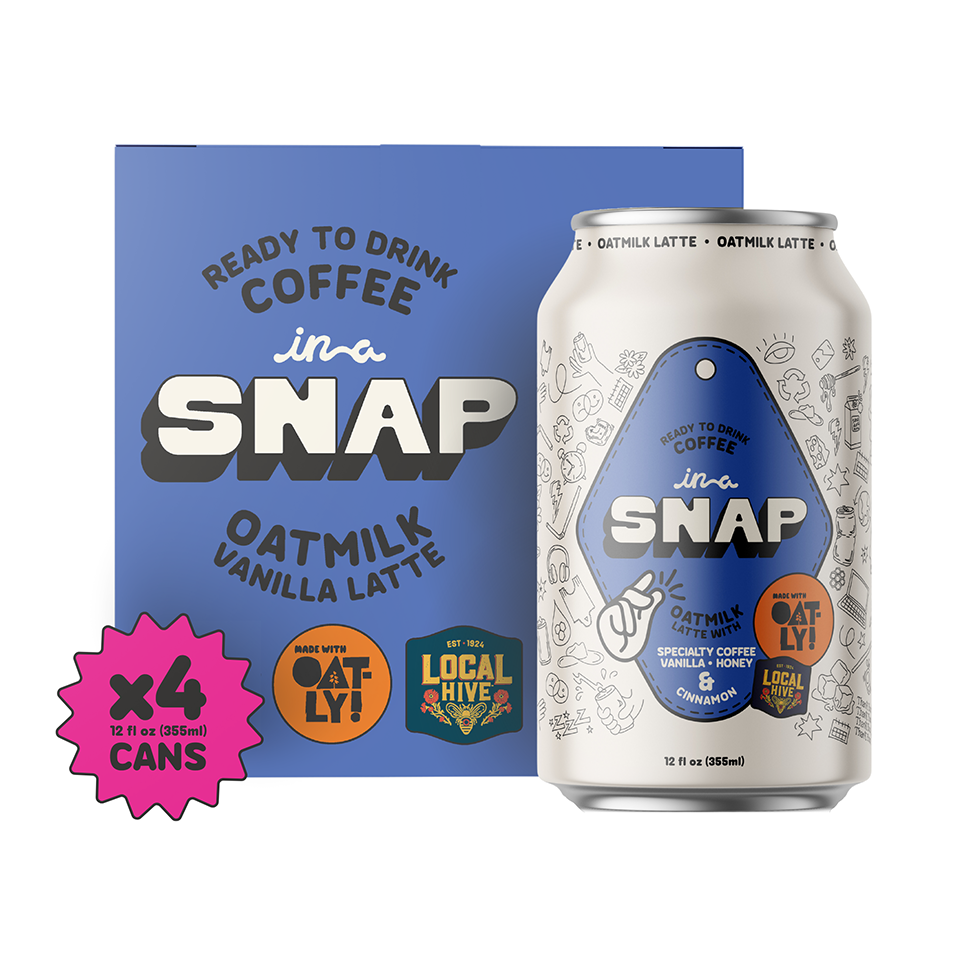 Twenty Independent coffee roasters across the U.S. have gained access to the beverage section at Walmart through a program called Local Collective. This collaboration will see the introduction of a diverse range of specialty coffees, locally roasted and owned by independent vendors, in more than 2,200 Walmart stores in more than 30 markets across the United States. Research shows 80% of consumers cite financial support of local brands as important. In addition, they have the opportunity to produce their own branded Ready-to-Drink (RTD) canned coffee that is "Snapchilled."
The expansion follows the remarkable success of the initial program launched in 2022 by Hatchery Group, and it underscores Walmart's commitment to investing in local businesses while offering its customers an array of specialty coffee options. The Local Collective works hand-in-hand with all participating vendors to ensure seamless distribution, accurate forecasting, and timely deliveries that adhere to Walmart's operational standards. 
A key aspect of this expansion is the partnership with Snapchill™, a trailblazer in patented chilling techniques designed to instantly chill hot brewed coffee, capturing its full spectrum of nuanced flavors. Serving as the exclusive RTD manufacturer for 20 of the program's participating coffee roasters, Snapchill has already created two SKUs with Texas-based Fire Grounds coffee:Mo Mocha and Vanilla Nitro. In addition, the new Walmart exclusive "In a Snap!" 4-pack will be on the shelves of more than 800 participating stores and  features clover honey from Local Hive Honey™ and Oatly, a leading oat milk company. 
The Local Collective program bridges the gap between local businesses and large retailers like Walmart. As RTD coffee sales in the U.S. experienced a YoY 31.5% increase for the 52 weeks ending May 15, this initiative enables independent roasters to tap into a growing category with Snapchill™'s patented technology. Snapchill's cutting-edge technique rapidly chills hot brewed coffee from 204 to 38 degrees within seconds, preserving the beans' authentic flavor profile and producing a cold coffee with the rich, nuanced tastes akin to freshly brewed hot coffee. This sets it apart from cold brew methods that often fall short in capturing the full-bodied flavors.
Roasters interested in the program should go to coffeecollectiveco.com to contact the company with questions. The "In a Snap" 4-pack is sold for $14.98 at Walmart stores in Texas, Colorado, Arkansas, Arizona, Idaho, Virginia, Wyoming, South Carolina, Louisiana, California, Nevada, Oregon, Washington, and New Mexico.
---
You may be interested in: What is market research?