Gone are the days when flipping mindlessly through TV channels was our only source of media input. With the sharp rise of OTT and streaming service platforms, entertainment entered a new age, and information found distinct mediums to span across assorted verticals. Even though they say good things come with a price, top OTT and web streaming platforms like Netflix, Amazon Prime Video, Hulu, and more, come with free trials for new users extending unlimited free entertainment.
While a few services like HBO Max, the latest addition to the streaming platform market, no longer comes with an official free trial period, there are ways to stream free episodes.
Free Sample Access to New Users
Even though HBO Max doesn't necessarily offer a free trial anymore, the company recently announced the launch of in-app sampling. This feature allows non-subscribers a chance to watch free episodes from HBO Max Originals and HBO shows. So for those who aren't willing to pay $14.99 per month for a subscription, this is a great chance to enjoy ad-free content (or ad-supported at $9.99/month) from HBO Max.
Viewers can stream up to 13 pilots from HBO and HBO Max series like Batwoman, Euphoria, Game of Thrones, Harley Quinn, Lovecraft Country, Love Life, Perry Mason, Raised By Wolves, The Flight Attendant, Titans, Veneno, Warrior, and Doom Patrol. The HBO Max website features a special Free Episode Section to allow easy access for all users.
Free HBO Max with Amazon & Hulu
Get the best of both worlds with a combined subscription to enjoy free HBO Max content with Amazon Prime Video and Hulu. Amazon Prime Video also allows users to get HBO Max as an additional channel with their regular subscription by unlocking a 7-day free trial for HBO Max. While this channel won't come with a diverse catalog of shows and movies as a standalone subscription, Prime Users can stream the most popular HBO Series like His Dark Materials, The Undoing, Lovecraft Country, Game of Thrones, and more.
Hulu Users can choose their base plan (starting at $5.99/month) and add HBO Max to their Hulu account to unlock unlimited entertainment for seven days. Post which, users will have to pay the regular subscription charges of $14.99 per month unless canceled before the free trial ends.
Free HBO Max with AT&T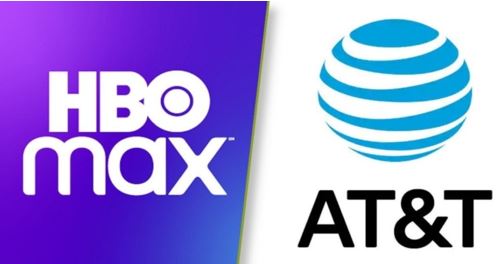 Another chance to get a free HBO Max Subscription is via AT&T. Since Warner Media, the company that owns HBO, is in turn owned by AT&T, the company offers HBO & HBO Max as a free (or discounted) service to its customers.
If you are an AT&T Unlimited Elite User or AT&T TV Premier customer, along with a few selected AT&T Subscriptions, HBO Max will be a part of your package. Additionally, DirecTV (owned by AT&T) offers free HBO Max for one year to new users who sign up for their Choice or Ultimate packages. Even if you don't have the listed AT&T Subscription, you might still be eligible for a free trial. Users can check out the relevant list of packages and further details at the official AT&T website.
Upgrade to HBO Max for Free
If you are an existing HBO Now user, the on-demand HBO streaming platform, you can get a chance to upgrade to HBO Max at no additional cost. HBO Max costs the same as HBO Now but offers a much greater collection of movies and TV Series, so it's definitely worth the upgrade. This upgrade, however, is limited to specific users.
Only the customers who have subscribed to HBO Now directly from the official website and are billed by HBO will be eligible for this upgrade. If you have subscribed via third-party platforms like Amazon Prime Video or Roku, you can't upgrade your subscription for free. However, you are eligible for a 7-day free trial with Amazon Prime Video, as mentioned above.
The entertainment won't stop when you have access to stream your favorite shows across multiple devices, no matter where you go. So, enhance your media consumption with HBO Max and unlock uninterrupted ad-free streaming of the latest shows and movies for free.