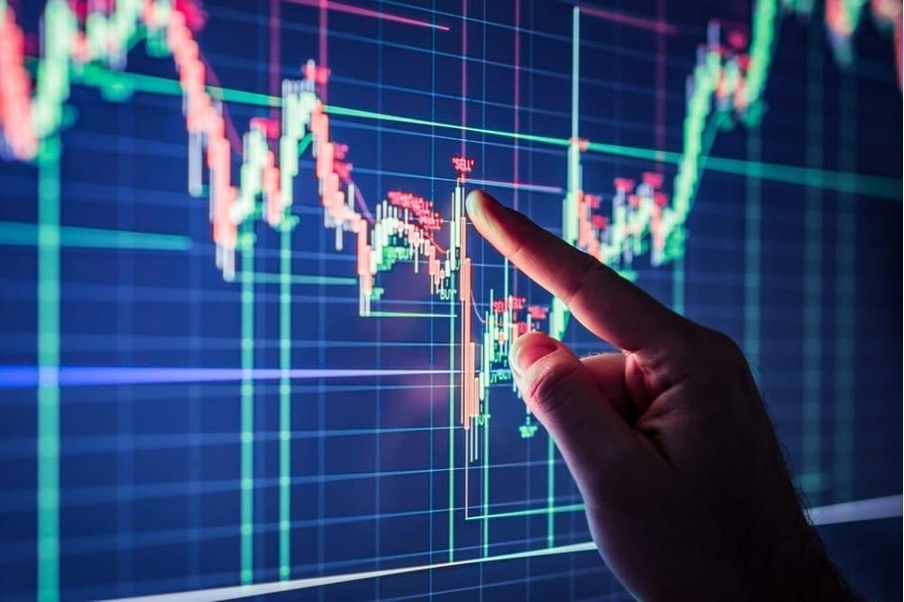 Central Bank Digital Currencies (CBDCs) represent government-issued currencies in digital and encrypted form. CBDCs work in the following manner: They are created and issued by central financial entities of various governments. These entities set fiscal and monetary policies within a sovereign region and circulate necessary currencies. 
CBDCs can be compared to stablecoin cryptocurrencies. Stablecoins are one of the most popular cryptos in circulation. They are decentralised, stabilised digital currencies backed by another financial asset, including fiat, commodities or financial instruments. CBDCs share similar features but are managed by the government instead of being wholly decentralised. 
Why Did Central Banks Show Interest in CBDCs?
Four fundamental factors contribute to the rising interest in CBDCs across the global economy: 
Physical cash utilisation has decreased
In 2014-2021, physical cash utilisation has dropped by more than 30% across the European region. In some countries, consumers use digital payments almost exclusively. For example, Norway's countrywide consumer payments were 97% digital. This dramatic change has motivated central banks to reexamine the implementation of digital central currencies. 
Digital assets are gaining traction. 
Up to 10% of households in major European countries have reported owning a cryptocurrency of some sort. Numerous individuals and families across the globe are considering crypto, specifically stablecoins, as a viable replacement for traditional fiat money. 
CBDCs can support controlling digital payments. 
As the digital payments industry grows exponentially, sovereign entities are looking for ways to regulate and control their domestic payments sector. Implementing CBDCs allows governments to monitor and supervise cannabis digital payments, ensuring the security and fairness of digital payments. 
CBDCs in 2023: What's New?
Numerous countries have become increasingly motivated to implement or at least consider the notion of CBDCs, as it will let them reclaim relevancy and control despite the digital disruption. 
As per the Atlantic Council think group, well over 100 nations are considering or actively developing CBDCs worldwide. Eleven governments, including Jamaica, Nigeria, and the Bahamas, have initiated CBDC programs. Numerous countries, including China, India, and Thailand, are in the pilot phase. China is the notable highlight in this case, with the digital yuan exceeding the transaction volume of $14 billion. 
In some cases, sovereign nations, like Ecuador and Denmark, have evaluated the notion of CBDCs but ultimately decided against it for various reasons. 
On the other hand, India's e-rupee launch has been in the global spotlight, as India represents the world's biggest democracy with a considerable crypto user base. The success in this case has significant implications for the future of CBDCs, as it could likely impact the other countries in the G-20 nations summit. 
India's digital payments system, UPI, has partnered with 376 banks globally and accommodates over $1.4 trillion monthly transaction volume, which is an excellent sign for the future of digital payments. 
White England does not plan to develop CBDCs; government officials have stated that the future of payments is digital and will take measures to accommodate this changing landscape. 
Benefits of CBDCs Over Traditional Government Currencies
CBDCs can solve or alleviate several pressing issues that prevail in conventional payment systems, including efficiency, security and freedom: 
Decreased costs – While implementing the fully-fledged CBDC systems will take considerable setup costs, the digital payment system will save up to $400 billion in transactional expenses yearly. 

Speed of transactions – CBDCs will be a marked improvement over conventional payment systems, as they will accommodate transactions in minutes or hours instead of days or weeks. 

Fortified security – Since CBDCs share the same security mechanisms as cryptocurrencies, these payments will be immutable, highly encrypted and safe from cyber-attacks. Malicious attackers must obtain private user keys and tackle the robust government security network to displace or steal any user funds. 
Final Takeaways
While CBDCs are an excellent idea to decrease transaction periods, minimise commission charges and increase user security, they have a long way to go to become as popular as cryptocurrencies. 
CBDCs must be polished and modified to fit the needs of the diverse customer base in local sovereign regions. Some entities, like retail shoppers, will be especially hard to persuade, as they are content and satisfied with current payment systems.