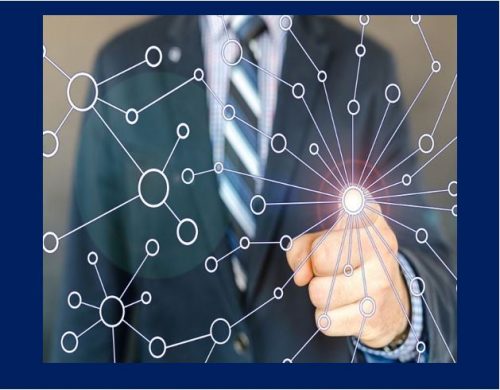 As with anything, as time moves on, changes occur within business. What was needed to start and run a business fifty years ago is nothing like what is needed today. This might be obvious, but did you realize that the same thing can be said of businesses that started in the last few years? Just five years ago, things were different to how they are today, and although many businesses were opting for the digital route, some were still working more traditionally.
Today, things are different, and most, if not all, new businesses are being set up with the digital world in mind. If you are planning to start a business today, or you want to change your business to catch up with the modern world, what essentials do you need? Read on to find out.
Automated Chatbots
In today's fast-paced world, customers want speed, and they want convenience when they are buying something. That's why online shopping is such an important part of your business. Even if you sell a service, having a booking system and a place for customers to pay a deposit (if necessary) will make you a much better prospect than a business a potential customer must phone or get in touch with before making an appointment.
Another way to add convenience for your customers is to install a chatbot on your website. This will be able to answer their most pressing questions, helping them to make a purchasing decision more easily. If they had to wait for an answer, they might decide to look elsewhere. Since a chatbot will be available 24/7, there is no need to wait, so there is less chance you'll lose the customer to a rival.
If this seems like a complex thing to add to your business, don't worry; you can task a third party with creating and even installing and maintaining your chatbot for you. Even though this will incur an added expense, if it means you can make more sales and improve your accounts receivable income, it will certainly be worth it.
SEO Optimization
You will more than likely have heard the term 'SEO' before now, but if you haven't run a business – or aren't up to date with modern business practices – you might not be entirely aware of what it means. You must learn the basics, however, because it's an integral part of being a successful business.
SEO stands for search engine optimization. It's how you can gain a better ranking in search engine results. There is a lot to learn regarding SEO if you want to get it right, which is why many business owners choose to hire experts to do this work for them. In essence, however, it's about the content on your site and how it matches up to searches performed by potential customers. By utilizing specific keywords, links, and images, your website will rank higher, and the goal is to be at the top of the first page of search results.
With so many businesses choosing to go online, it's easy to get lost in the crowd. With good SEO practices to help you, however, you can be at the front of that crowd and make more sales – and therefore a bigger profit – because of it.
Increased Cybersecurity
Although being a digital company is something that could be seen as essential, it's not without its problems, one of which is a cybersecurity issue. Cybercriminals, also known as hackers, will exploit any weakness within a business's IT network to cause disruption and steal information. This information could be banking details, passwords, or sensitive customer information, like names, addresses, or payment details. Once this information has been stolen, the criminal can use it to obtain funds, steal identities, and more. It's a big problem and one that customers will want to know you are doing something about before they give out any information or buy anything from you.
Therefore, you need to understand how to set up a good cybersecurity system to ensure that your business is secure. There are many elements to this, including:
Anti-virus software
A firewall
Encryption
Using cloud computing and storage
If you can put these things in place, your business will be in a much better position when it comes to its cybersecurity and that will lead to increased sales as customers are happy their information will be kept safe.
A Good Social Media Presence
As with many of the things on this list, you cannot run a modern, digital business without a good social media presence. Not only do people expect to be able to find you online, but you can maximize your potential sales by being where your target market likes to spend time when they are on the internet. This might be Tik Tok, Instagram, Facebook, or another social media platform. You'll need to conduct thorough market research to find out where best to promote yourself to make the most of your marketing budget, and once you know, you can create tailored marketing campaigns for the right people in the right places.
More than this, social media gives you a chance to interact and engage with your customers. This will help them to trust you and be willing to buy from you, especially if you can answer their questions confidently and show that you are a real person.
A User-Friendly Website
If you are going to be a modern, digital business, you are going to need a website – this should go without saying. However, just having a website and then doing nothing with it and not taking care of it is not going to help you and might even lose your business.
Your website needs to be up to date and full of useful content (which will help with SEO as mentioned above). It also needs to be user-friendly. A user-friendly website is easy to navigate and offers clear information and directions.
Make sure you spend enough money and time on making your website a place that visitors are happy to go to and spend time on – this could be the key to your business's success.
---
Interesting Related Article: "How Customer Segmentation Can Help with Marketing Strategies"