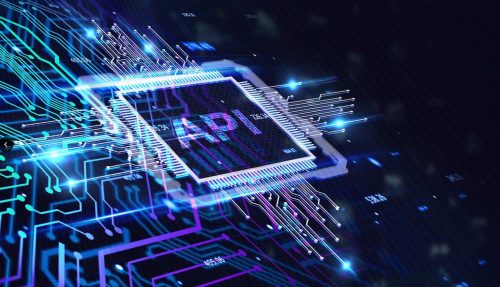 A debt API is an application programming interface that helps ease the debt repayment process for lenders, borrowers, and other finance-based businesses. Borrowers are always looking for better ways to pay down their debt. At the same time, apps that provide financial services, financial wellness, and non-financial services are constantly looking for ways to embed innovative debt solutions into their products and services. Debt APIs are the solution.
An in-depth look into debt APIs
Debt APIs make impactful debt management and debt repayment possible. Embedded finance and intelligent debt solutions like debt APIs allow financial apps to present a user-friendly financial management experience that helps users pay off their debt faster. A debt API analyzes user and borrower behaviour, with suggestions and directives on what loans or amounts need to be paid off first. More often than not, borrowers with multiple loans hardly know where to begin when tackling their proverbial 'mountain of debt' – and debt APIs address this issue at the outset.
Debt APIs and their role in financial management
Although debt APIs work for multiple facets of loan and financial management, their primary roles can be highly effective in businesses that deal with financial services, personal loans, financial wellness apps, companies with loyalty programs, 401K providers, and more. Integrated debt APIs can deliver instant and reliable real-time data about borrowers' debt while revealing ways to improve repayment positions. Debt APIs have now advanced to the point where any app or service can help borrowers become confident about their finances.
With debt APIs, the otherwise long-winded process of consulting with a financial expert or firm goes out the window – borrowers can now have a healthier relationship with their finances.  For instance, borrowers are far more likely to stick with a business or app that helps them understand which debts to pay off first, when to refinance, and optimize resources to avoid repaying inefficiently with higher fees and interest amounts.
A quality debt API can also help reduce the time taken for refinancing by providing borrowers with quick and hyper-personalized refinancing alternatives that can be embedded within an app with little to no effort.
Spinwheel – An industry leader in debt API
Spinwheel, an industry leader in debt API, offers a modern and comprehensive debt solution that any app or service can embed in a cinch. Their unique debt API allows businesses and borrowers to instantly view all consumer debt data and carry out in-depth analysis while allowing borrowers to take control of their finances with assistance from embedded intelligence. By combining robust data that you can see, understand, and take action on, Spinwheel provides businesses and their users with the best debt management solution that empowers borrowers to take control of their debt. Their low and no-code debt APIs interact with financial and repayment apps and services to simplify application information access, transactions, and payments and enhance presentation bypassing any third parties – without leaving the service or app interface. It's a breeze for developers to build and go to market fast with the help of Spinwheel's easy-to-use low-code API drop-in modules, making integration more manageable and quicker to implement than ever before. Head over to Spinwheel and take a look at how they can help transform your business. You can even take their API out for a spin in the developer portal.
---
Interesting Related Article: "Difference between web scraping and API"