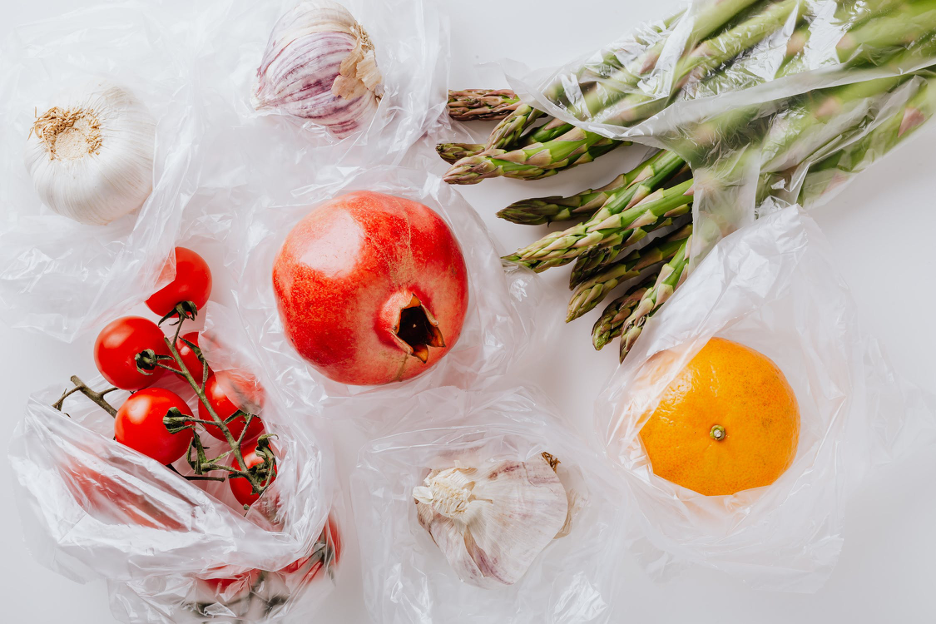 The majority of modern goods require being packed. Thus, the industry of packaging is quickly developing and nowadays offers diverse kinds of wrappers to satisfy the demands of modern manufacturers.
Here in the article, we're going to answer the question "What is flexible plastic packaging", point out its pros and cons, and consider other related issues.
The Core Information
Flexible packaging is the most popular type of cover for products. Its popularity is determined by a great variety of options for any type of goods. Such packages are welcome in industries like food and beverage, personal care, cosmetic and pharmaceutical industries, household cleaning products, etc.
Modern customers set high demands for packages and are willing to buy products stored in high-quality wrappers that preserve food freshness, nutritional properties, and shape. Flexible packages satisfy consumers' demands since they are easy to re-open, re-close, carry, and store and are able to extend product shelf life. That is why it takes 90% of all packaging used for food and beverages.
Here is some statistical data that proves the concept of flexible wrapper popularity:
almost $1 trillion is spent annually on the production of covers;

39% of the global packaging industry is given to flexible wrapping;

60% of consumers prefer flexible covers due to their versatility and convenience of use.
That is why more and more businesses shift to packing their product in this type of container.
How is Flexible Wrapping Produced?
When dealing with the process of production, it is important to consider two important aspects, namely, the materials used and the peculiarities of the manufacturing technology.
Materials
Here, let's consider what is flexible packaging material and the list of the materials that can be used for the production of flexible containers.
1. Low-density polyethylene (LDPE) and the linear one (LLDPE)
This type of plastic is characterized by low density, which means that the mass is lower than its volume. As for its benefits, the following pros are pointed out:
high resistance to chemicals and moisture;

high shock resistance;

sustainability since bottles from the material are exposed to recycling.
It's widely used in food containers, bottles, and pouches production.
2. Polyethylene Terephthalate (PET, PETE)
This is a transparent, lightweight, elastic, and at the same time very durable material. It is mostly used for bottle production. Eco-friendliness is one of the main pros since used bottles and containers from PET and PETE are recycled and used as the material for the manufacturing of geo-textile and carpet yarns.
3. Polypropylene (PP)
This type of plastic is well-known due to its excellent resistance to high temperatures, which allows using it for hot food and liquids. The material is also resistant to chemicals. It serves as the material for the manufacturing of bottles for medicine and take-out food containers. 
4. Polyvinyl Chloride (PVC, Vinyl)
Containers from this type of plastic are incredibly durable and perfectly keep shape, which allows for preserving the integrity of stored products. However, nowadays, it is replaced by more sustainable alternatives. Vinyl is more commonly used in construction and other non-food industries.
5. Polyolefin (POF)
This material is durable and strong. And most importantly, its safety for food products is approved by the FDA. These features make the material widely used for food packing. POF film is resistant to tear, which allows for storing products with sharp edges or goods of irregular shapes.
6. High-Density Polyethylene (HDPE)
This type of plastic is produced from crude oil. It has high indicators of strength and density. Since it is safe for human health, almost all types of products can be packed in them. HDPE can serve as the material for both shampoo bottles or thin bags for bread and many other products.
Technology
Now, let's have a deeper look at the flexible packaging technology and the life cycle:
Choice of materials and the wrapper production: depend on the

purpose and content of the packaging

; thus, there are various plastic solutions, as well as combinations with cardboard, aluminum, or paper;

Shaping and decoration: multiple methods, such as calendaring, injection, and thermoforming are used to shape materials;

Packing products in it;

Goods distribution and sales;

Product consumption. Here, wrappers still cater to consumers since they preserve food freshness due to cover designs, such as caps, zip lines, etc.;

Collection and sorting of waste containers. Local authorities collect waste and sort it out;

Wasted containers can be recycled, composted, or reused.
Types of Flexible Containers
The following packages are distinguished in the modern industry:
Sample pouches: made of foil or film, or both, which are then sealed through high temperatures. In most cases, such pouches are pre-formed for more comfortable further use.

Printed pouches: the same sample packages with applied marketing information, such as logos, brand signs, etc.

Sachets: small flat bags designed for single-use tasks. Usually, they are used for trade shows to distribute product samples for marking purposes.

Printed roll stock: long unformed roll of packages, which is supplied to a co-packer that forms it according to the required volume, fills it with products and seals it. 

Stock bags: simple transparent packets on which logos can be applied.
Benefits of Flexible Wrappers
If compared to rigid packages, improved manufacturing efficiency is achieved due to reduced consumption of raw materials, energy, and time spent on the production process.

Sustainability since most types of plastics can be recycled, reused, or degraded.

Customizable designs and the ability to apply different printing techniques.

Customer-oriented designs since packages are easy to carry, unpack, and store.

Extended shelf life and perfect presentation of product freshness since wrappers protect food from UV light, moisture, dust, and other environmental influences.
Here's the core information about how flexible packaging is made. Its trumps determine its popularity in modern markets, and the material sustainability endears both manufacturers and consumers.
---
Interesting Related Article: "12 Mistakes To Avoid When Packaging Your Products"