M-Commerce is simply the act of wirelessly purchasing or selling goods using handheld devices like a mobile or tablet. A branch of e-commerce, m-commerce allows customers to make commercial purchases online, including in-app purchasing, mobile banking and using a digital wallet like Apple Pay.
Utilising m-commerce as a part of your business marketing strategy is a sure-fire way to increase your client satisfaction and your revenue. Changes can be made organically through research or appointing an e-commerce agency to help you keep up to date with the latest trends.
M-Commerce Crucial for Success
Here are just some of the reasons why using m-commerce is an important movement for your business' success.
Accessibility
The accessibility of m-commerce sale is one of the main reasons for its success. According to Cybercrew, over 87% of UK adults owned a smart phone in 2020 and with the average person spending over 148 minutes a day on their devices, this is a huge market to break into.
Saves marketing costs
M-Commerce allows you to reach your target audience directly with a mobile app. If your app is integrated with social media platforms, you can encourage customers to promote your brand and spread the word about what products/services you offer.
Personalised content
Nowadays everybody wants a personal experience when interacting with a business online. By analysing the patterns and preferences of different app users, m-commerce allows you to provide personalised content easily.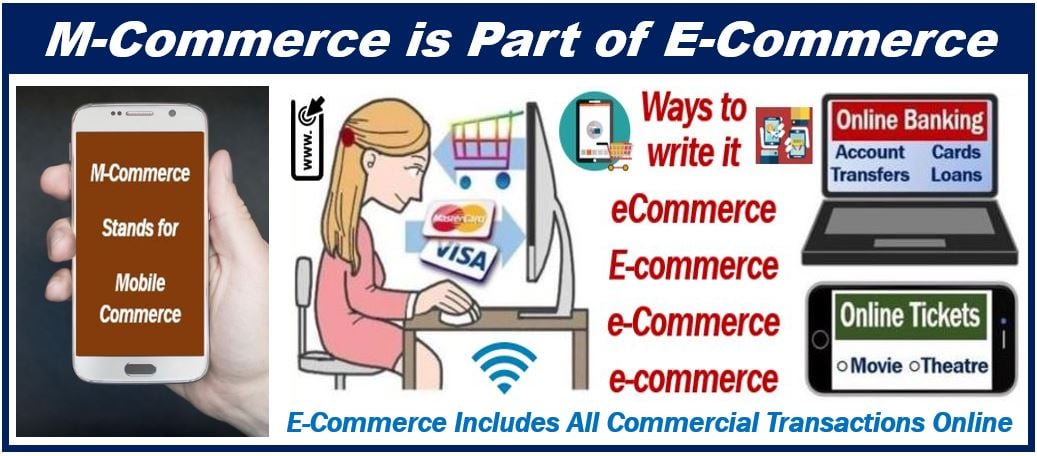 M-Commerce trends to watch
Omni-channel shoppers
Omni-channel connects all channels, whether that be online, an app or in person. The focus of omni-channels is to refine customer experience and make it a seamless experience across all platforms.
Native mobile e-commerce checkouts
This trend offers easy, mobile-optimised checkouts to customers. The intention with this is to reduce clicks and make purchasing even easier.
Connect social marketing with social selling
Shopify found that 55% of customers have bought something online after discovering it on social media. Making the link between social media marketing and m-commerce in your business could significantly impact your success.
Voice-assisted searches
This will have a significant impact on m-commerce since at least 1 in 5 homes are said to use voice search in the UK.
Virtual Reality (VR) and Augmented Reality (AR)
Mobile shopping apps have already started to use AR to improve the customer shopping experience. For example, a business that designs kitchens can use VR or AR to design your space perfectly in your home.
---
Interesting related article: "What is E-Commerce?"