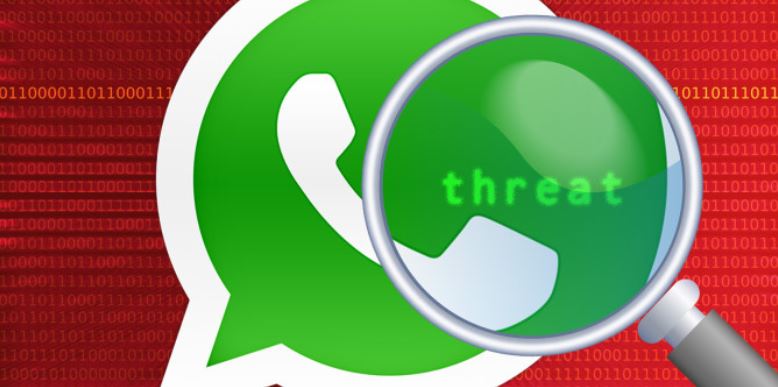 WhatsApp is supposed to be safe. It has several security features that protect your data and privacy. But are these security features effective? We don't think so. 
Here are 6 reasons why WhatsApp isn't really all that safe: 
WhatsApp is plagued with spyware 
The Israeli spyware Pegasus has been in the news recently. Hackers can install Pegasus on your phone by calling you on WhatsApp. Even if you don't pick up the call, the app is still installed on your phone.  Afterward, the hacker can steal your data, control your microphone, and access your camera. 
While WhatsApp released a patch for Pegasus, but there's no guarantee it won't happen again. In fact, seeing as how hackers are always a step ahead of cybersecurity,  it's almost guaranteed to happen again!  If you're in search for a spyware-free social media platform, then perhaps this MeWe reviews will convince you to jump ship.
Anyone can spy on your chat 
Sometimes the people closest to you might try to access your WhatsApp activity. Examples include jilted lovers, protective spouses, concerned parents, and even suspicious employers. In fact, you don't even need a lot of tech savvy to look at someone's WhatsApp. 
Anyone can spy on WhatsApp messages via the WhatsApp web trick. How does it work? Someone can open up a WhatsApp web session for your account and read your messages online. All they have to do is borrow your phone for a minute and scan a QR code on web.whatsapp.com. 
Your data is shared with Facebook 
Facebook has a terrible reputation when it comes to users' privacy. If you use Facebook, you probably know Facebook tracks everything you do. They also share your data with marketers. It's why your news feed is full of personalized ads. 
What does this have to do with WhatsApp? Facebook acquired WhatsApp in 2014. Since then, the company has begun tracking your WhatsApp activity. They can now link your WhatsApp data to your Facebook profile. It isn't visible to the public, but it's visible to Facebook – and possibly its marketing buddies. 
There's always fake news doing the rounds 
Hoaxes and fake news can provide a good laugh. Did you hear the one where Donald Trump was planning to end school shootings by banning schools? Countless people forward such fake memes and stories on popular platforms like WhatsApp. 
Unfortunately, not all fake news is harmless. Sometimes, the people behind the fake news have bad intentions. Several people were killed by vigilante mobs in India and Brazil last year because of fake news circulated about them on WhatsApp. 
Strangers can message you 
Have you gotten messages from strangers on WhatsApp? It happens all the time. Sometimes it's a stranger who wants to get to know you and be your friend. At other times, it's a marketer trying to sell you something. 
This feature makes it easy for cybercriminals to find you, spy on your phone, and steal your data. Scammers will try to get you to click a link, download an app, or buy something that doesn't exist. If your children use WhatsApp, they may be messaged by sexual predators, bullies, and perverts. 
The "end-to-end encryption" isn't always effective 
End-to-end encryption is the most hyped feature on WhatsApp. Essentially, your message is "locked" when you send it to someone. Only the person on the other end has the key to unlock the message. No one else can read the message even if they intercept it. 
However, there's a major flaw with end-to-end encryption: Any message you back up to Google Drive won't be encrypted! WhatsApp allows you to back up your data to Google Drive. Many people take advantage of the backup service. Experienced hackers, however, can hack your Google Drive without too much trouble.
Conclusion
Now that you're aware of how unsafe WhatsApp can be, what should you do? The goal of this article was making you aware of the dangers out there, so you know what to watch out for. 
We recommend keeping your app updated, limiting the information you share on WhatsApp, and not talking to strangers. These basic safety precautions can go a long way toward keeping you safe. Also, keep yourself updated on the newest WhatsApp threats, so you can better defend against them.
_____________________________
Interesting related article: "Top 5 WhatsApp Spy Apps for iPhone."