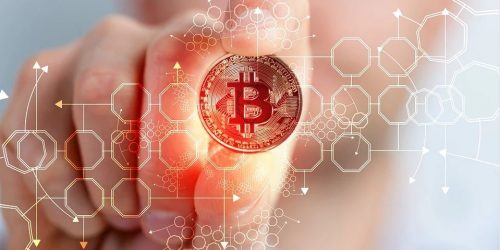 The number of billionaires investing in crypto increased significantly last year. The trend is expected to continue into the new year. A significant percentage of the new crypto investors have held speculations about digital currencies in the past and avoided making an investment. However, all that changed with Bitcoin and altcoins putting up some impressive performance the past two years, especially in 2021.
There has been a sudden surge in elite groups participating in crypto investing who have turned to BTC and other cryptos trying to use them as a hedge against inflation in fiat currency.
Billionaires Own over 4% of Cryptocurrency
A November 2021 report claims that billionaires held over 4% of all cryptos. And they have been doing this through family offices. Family offices refer to discrete investment firms maintained by the world's ultra-rich.
Until August 2021, over $1.9 trillion is estimated to have been invested into crypto. If the estimate were to be correct, family offices should own around 4.2% of the cryptocurrency market.
Until November, right after Bitcoin's record high rally, the average family office dedicated around 1% of its portfolio to crypto. That figure is expected to have only increased recently. If an average family office manages $1 billion of wealth, every such office is expected to manage around 10 million in digital coins.
What are Family Offices
According to a 2019 report, there were over 7,300 family offices all over the world. Again, these numbers are expected to have grown over the last two years.
When it comes to North America, around a third of family offices have made crypto investments. There are also billionaires that don't maintain a family office. The tradition of such a private office for wealth management was first set by the Rockefeller family.
Modern family offices have become quite sophisticated. They now feature teams dedicated to the management of billions of dollars in private wealth. Interestingly, these offices will avoid advertising their services or reporting their results.
Billionaires that Invested in Cryptocurrency
Thomas Peterffy, a Hungarian-born billionaire, recently claimed that it would be wise to maintain a 2% to 3% share of the portfolio in cryptocurrency as a hedge against fiat currency uncertainties. He is considered to have a net worth in excess of $25 billion. His firm announced earlier that it would be offering a Bitcoin trading platform for its clients. Here you can go to The Official Website.
Ray Dalio, the founder of Bridgewater Associates, is another popular billionaire who recently announced his portfolio containing Bitcoin and Ether. His announcement came just sometime after he raised questions about crypto's capability in storing value.
In his words, crypto is now nothing less than 'alternative money', as inflation is eroding traditional money's purchasing power. According to him, cash has become the "worst investment."
Paul Tudor Jones, a hedge fund manager, and billionaire purchased BTC in 2020. Many billionaires, including Jones, Alan Howard, Elon Musk, and Mark Cuban are some of the names that have gone public about their cryptocurrency investment.
Many of these billionaires came up with the view that the pandemic will trigger inflation and adapted cryptocurrency to diversify their portfolios.
What are the More Popular Digital Coins?
Elon Musk has acknowledged his investment in three cryptos – Dogecoin, Bitcoin, and Ethereum. He also gave a big impetus to Shiba Inu's value by sharing a picture of his puppy on social media. The meme coin experienced grew several times its value before coming down. Mark Cuban, the famous investor, and Dallas Mavericks owner, is said to own some Dogecoin.
The Recent Inflation & Potential Impact
First, the pandemic and the stimulus packages induced by it have caused global economic turmoil. It is expected that the fallout from this disorder could be felt for decades into the future. Inflation has touched record highs in the United States, sending Consume Price Index rocketing high.
Many billionaires seem to have noticed the signs of fiat currency manipulation well ahead of others and have turned their focus to cryptocurrency assets. In 2022, it is expected that more ultra-rich investors could join the trend. And this could only be good news for existing crypto investors and traders. Bitcoin and other digital coins may be looking forward to touching even greater record highs in the near future.
---
Interesting Related Article: "Is Cryptocurrency the Future?"