Did you know that 90% of the globe's millionaires built much of their fortune by investing in real estate? If you'd like to build a solid financial future and want to know the best ways to accomplish this objective, you ought to explore the purchase of investment properties you can rent out.
When you acquire rental properties, you're able to rely on a steady stream of monthly income. Plus, since your holdings will largely appreciate in value over the years or decades you own them, you'll be able to cash out with astonishing results when you're ready to monetize those assets.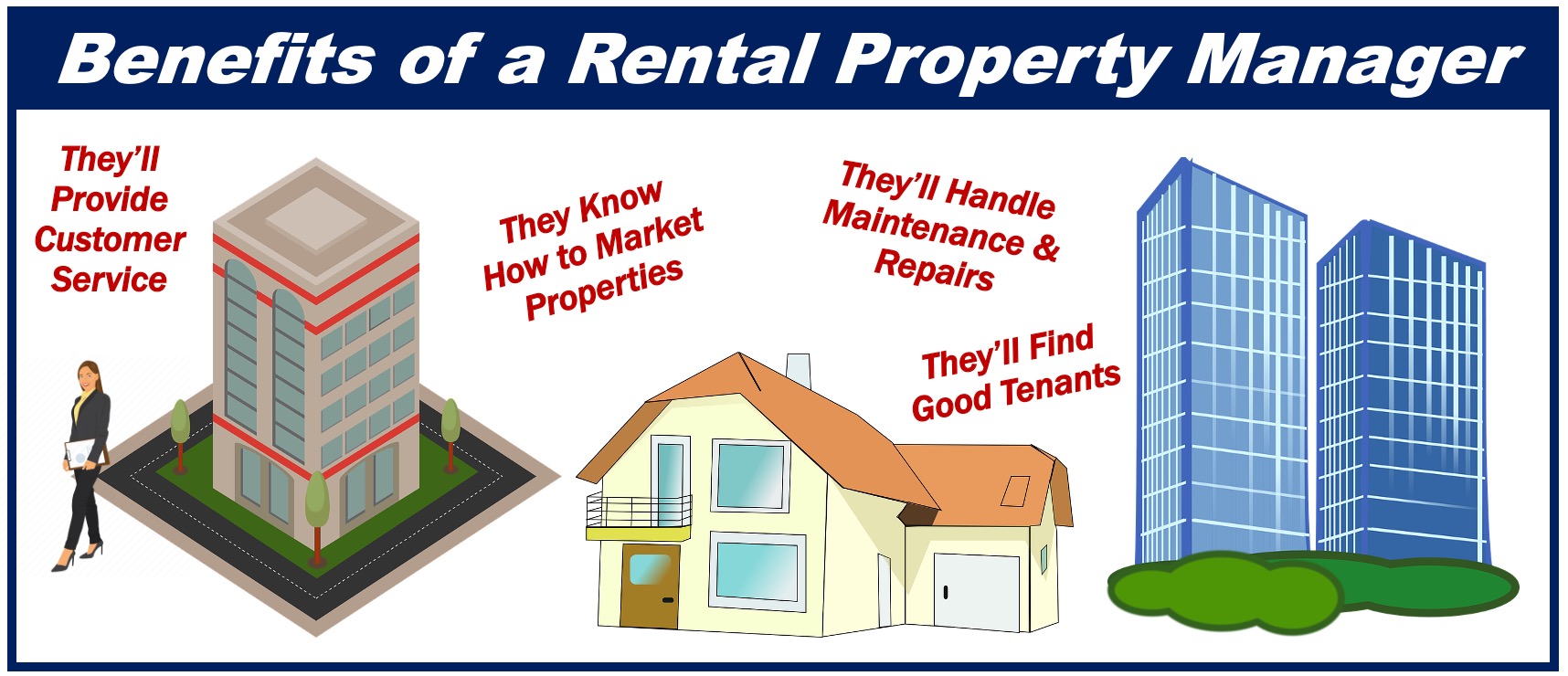 As you start to build a portfolio of real estate properties, you'll have to consider how to manage them properly. Some investors adopt a DIY strategy, but others see the value in retaining the services of rental property managers who can handle time-consuming day-to-day responsibilities.
Read on to learn why you should give serious consideration to hiring a rental property manager if your goal is to build an investment property portfolio.
They'll Market Your Properties
Every day that one of your rental units is vacant, you're losing money. It's not unusual to have some vacancies in your premises throughout the year.
But if units remain unoccupied for weeks or months on end, you will have difficulty trying to keep passive income coming in. Rental property managers offer marketing services that attract the type of tenants you're likely to welcome.
They'll write the text, take professional photographs, and target the best outlets to market your rental units.
They'll Find Good Tenants
Some landlords stay awake at night worrying about bad tenants that cost them money. If you rent your properties to people who pay late or not at all, damage the premises, or make life uncomfortable for the other tenants, you have a problem on your hands.
You can reduce the odds of suffering this experience by hiring a rental property manager to screen tenants. A qualified and experienced manager can weed out prospects who are likely to cause problems.
The service provider can ask would-be tenants for work histories, letters of recommendation, and lists of previous landlords. This will help to flag any applicants who might be more apt to create problems and cause unwelcome stress.
They'll Provide Customer Service
If you manage your rental properties on your own, you'll have to spend a lot of time on the phone with your renters. Wouldn't your time be better spent on other things?
If you hire a rental property manager, you'll have a third party who can answer tenant queries and resolve any issues. You won't have anyone calling you at 3:00 a.m. to report a problem.
Your property manager will handle it. Tenants will get the service they need around the clock without ever pestering you.
They'll Handle Maintenance & Repairs
Do you relish the thought of having to get quotes from contractors for a roof replacement job? Are you interested in having to make calls in person every time maintenance or repairs need to be addressed?
Hire a rental property manager, and you can offload those chores. Keep in mind that rental property managers will already have a network of contractors and suppliers they have done business with before and can readily access. The work process will flow more smoothly if you have an experienced service provider on your team.
Investing in real estate can be a great way to build financial wealth over the long term. But owning real estate can involve a lot more toil than many people realize. Above are among the excellent reasons to hire a rental property manager.
If you would rather not have to worry about the administrative tasks that come with owning rental properties, consider hiring a professional who knows the ropes. Doing so will make your navigation of the world of rental property investment so much easier.
---
Interesting related article: