Founded in 2003, Wondershare established its headquarters in Shenzhen, China and is guided by the core belief that "creativity is ingrained in our DNA." Due to this, the company is unwavering in its dedication to crafting "groundbreaking innovations that will shape the future of storytelling for the upcoming generation." 
What is Wondershare Dr. Fone?
Wondershare Dr. Fone, which is more than just a typical piece of software, makes it possible to solve any mobile device problem. It is like a lifeline for smartphone users, thanks to the wide variety of options it provides. This flexible application can be useful for Phone management, data recovery, and system repair on both iOS and Android devices. 
This software gives you the ability to operate your smartphone from any location in the world with the help of its well-built desktop and web solutions. We will go deeper into Wondershare Dr. Fone's outstanding features and functions in this article, evaluating how it can completely change how you use and protect your mobile devices.
What does Wondershare Dr. Fone Offer?
Wondershare Dr.Fone offers a complete range of tools for resolving any iOS/Android phone issues in addition to data backup and administration. No matter where you are, you can manage your smartphone with Wondershare Dr.Fone's efficient desktop and online solution.
1. Total Toolbox
The software also has a collection of features to handle various issues on your mobile device, acting as a complete toolkit for your phone. This makes it super easy to transfer contacts, SMS, movies, and music to and from your PC and Android device. 
You can easily delete, export, and individually or collectively import photographs, music, and videos without any hassle. Media files can also be transferred from Android to the iTunes library directly.
2. Simple and Effective
It is simple to use because of its straightforward design and detailed instructions. You may resolve your phone issues more quickly and clearly as a result. Wondershare Dr. Fone's user interface is intuitive and well-designed. The design is simple, with a background of blue and white, and black writing. You may concentrate on the task at hand by using the individual windows that each feature offers. 
3. Security of Data
Wondershare Dr.Fone employs robust encryption methods to safeguard your data throughout its entire lifecycle. This means all your data stays encrypted from the moment you store it in your phone, right up till transmission, ensuring that it remains secure and inaccessible to unauthorized parties. 
The software's data security measures are top-notch. They are designed to sneak in on any vulnerabilities in your device and strengthen its security. This includes protection against malware, phishing attacks, and other security threats that could compromise your data.
Wondershare Dr. Fone Features
Phone Manager
The Phone Manager feature makes it quite easy to transfer files like images and music between your phone and PC, whether you have an iPhone or an Android. Therefore, you may easily store your vital items in both locations and can manage your data through preview, delete, export, etc. Some of the items you can transfer include media files between iTunes and Android, and contacts from iCloud to Android/Computer.
Whatsapp Transfer
Wondershare Dr. Fone makes transferring your WhatsApp (including WhatsApp Business) chats between iPhones and Androids a breeze.  It supports WhatsApp chats, photos, videos, audio, etc. You can also create backups and restore all your WhatsApp conversations, photos, videos, voice messages, and more, ensuring your data is safe and sound. It also provides a Backup of LINE/Viber/Kik/WeChat chat history.
Phone Transfer
Wondershare Dr. Fone facilitates seamless data transfer between devices, whether you're switching to a new phone or platform, or just need to migrate data. It helps to move data between devices with different OSs, i.e. iOS to Android, and transfers contacts, SMS, photos, videos, and music.
Data Recovery
It enables users to recover lost or deleted data like contacts, messages, photos, and videos from their devices, even without backup. It has the industry's highest data recovery success rate, recovering photos, videos, contacts, SMS, WhatsApp, etc. It helps to retrieve data from broken Samsung phones and Google Drive and supports recovery data from 6000+ Android devices.
Screen Unlock
If you're locked out of your device, Wondershare Dr. Fone can assist you in unlocking it without data loss. It can recover data from iOS devices, iTunes, and iCloud. The best part? It can remove up to four screen lock types: pattern, PIN, password & fingerprints. 
The software can help you easily bypass the Android FRP lock without a PIN or Google account. It can easily work with mainstream Android brands like Samsung, Huawei, LG, Xiaomi, etc. Everyone can handle it without any prior tech knowledge.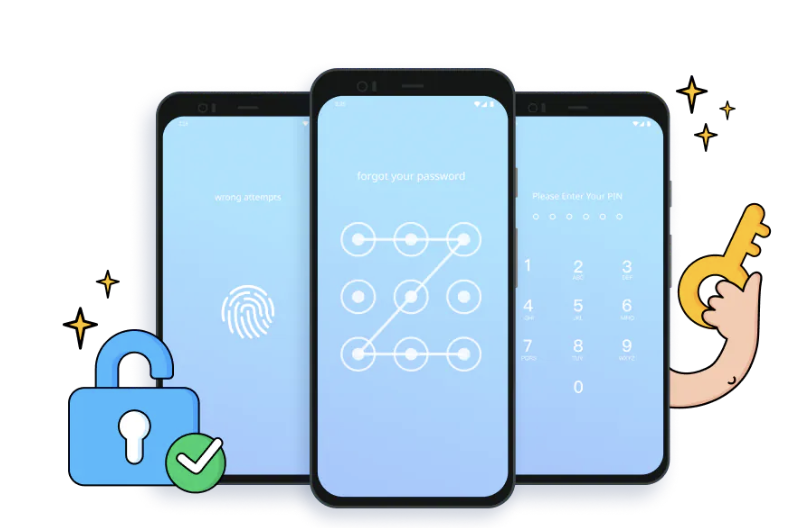 System Repair
Wondershare Dr. Fone can help repair common system issues on your phone, such as the black screen of death. It has a high success rate of fixing Android issues and supports all the mainstream Samsung models, including the Samsung S22.
Data Eraser
This feature offers tools to securely erase data from your device to protect your privacy. It can erase photos, messages, contacts, private data, and call logs. Wipe your Android completely and permanently without leaving your trace behind. This can also help you maximize your phone's resale value along with the data erasure report.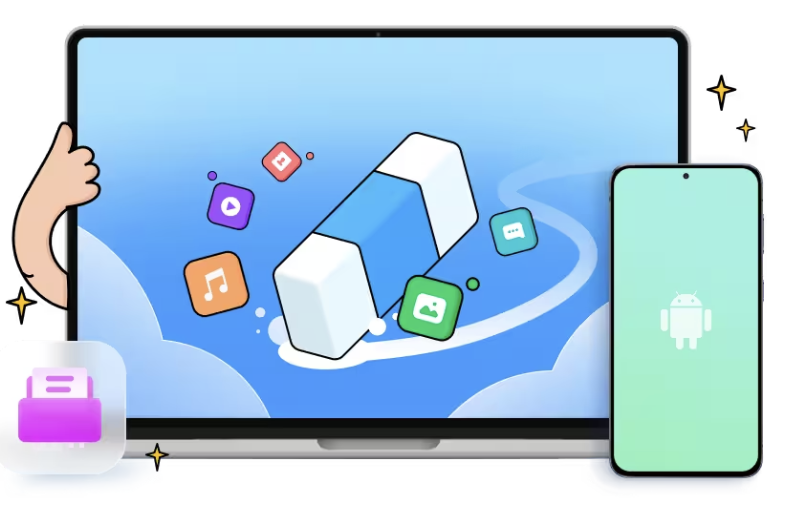 Password Manager
Keep forgetting your passwords? Password Manager might be the solution for you. This feature helps you find your Apple ID Account, scan, view mail accounts, and recover stored websites & app login passwords. It can also find saved Wi-Fi passwords so you no longer have to search your notes app to look for them. 
Phone Backup
It's easy to lose data while switching phones or numbers. In this scenario, having a backup of your data can help things move smoothly. The Phone Backup feature gives you the option of backing up Android data to your computer with just one click. It supports backup of 10+ data types, such as photos, music, and contacts.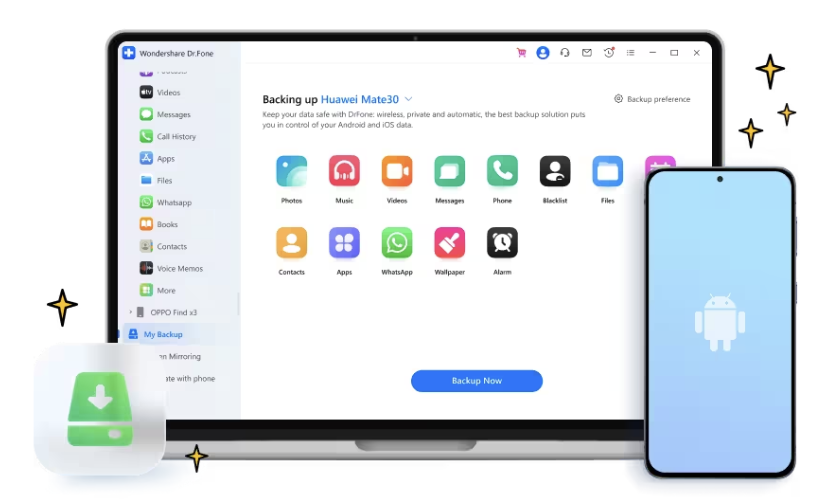 Wondershare Dr. Fone Pricing Plans
Wondershare Dr. Fone has an excellent free plan with impressive features. Just head over to their official website to choose from their annual plans. There are two plans currently available on their website: the Basic Plan and the full toolkit. Here is a breakdown of each package:
Wondershare Dr. Fone Basic
The basic plan starts from only $39.95 per year and some of the main features included in this plan are:
Phone Manager

Screen Mirror

Phone Backup
This plan also includes one-year access to all the features of Dr. Fone's Basic, a one-year license from Dr. Fone Air for free, availability on 1-5 mobile devices and one PC, free software updates and technical support, and a 7-day money-back guarantee. 
You can also opt for the Business plan if you're running an agency and have more than 5 devices to use this software on. 
Wondershare Dr. Fone Full tool-kit
This plan starts from $99.95 per year and includes the following features:
Dr. Fone Basic

Screen Unlock

System Repair

Data Eraser 

Data Recovery

WhatsApp Transfer

Phone Transfer

iTunes Repair
Like the Basic Plan, the Full Toolkit also comes with a one-year access to all the features of Dr. Fone – Full Toolkit, a 1-year license from Dr. Fone Air for free, availability on 1-5 mobile devices and one PC, free software updates and technical support, and a 7-day money-back guarantee.
Conclusion
Smartphones play a vital role in our daily lives. They serve as more than just our dependable friends. They also house our priceless memories and irreplaceable data. However, as technology advances, they are also susceptible to data loss and system breakdowns, which renders us helpless and irritated. 
Fortunately, iOS and Android users can get all their mobile-related problems solved with Wondershare Dr. Fone. This software is focused on smartphone data recovery and backup restoration. It is a utility program that can assist you with daily tasks like backing up your device's images and unlocking the screen. Due to its many features and appealing user interface, Wondershare Dr. Fone is highly successful in the market.