Today's Zalando IPO announcement for the second half of 2014 in the Frankfurt Stock Exchange is set to become one of the largest European tech floats in years. The German multinational e-commerce firm's listing represents a milestone for one of the continent's highest-profile tech start-ups.
Germany has not had a large technology IPO since 2000, when Deutsche Telekom listed its dial-up Internet business.
The company says it plans to raise more than €500 million to finance further expansion. If the IPO is successful, the company will be valued at about €6 billion.
Zalando AG specializes in the online selling of clothing, shoes and other fashion and lifestyle products.
Headquartered in Berlin, it was founded in 2008 by Robert Gentz and David Schneider, and has since expanded into the UK, Norway, Finland, Denmark, Sweden, Poland, Spain, Italy, the Netherlands, Belgium, France, Switzerland, and Austria.
Last week, Zalando announced that group sales for the six months of 2014 increased by 29.5% to €1.047 billion (versus €809 million in H1 2013). Given that its first six months tend to be weakest of the year, the company says it is looking forward to a strong second half.
10%-11% stake on sale
Zalando says it plans to sell from 10% to 11% of its capital in the offering. All existing shareholders will continue holding stocks in the company.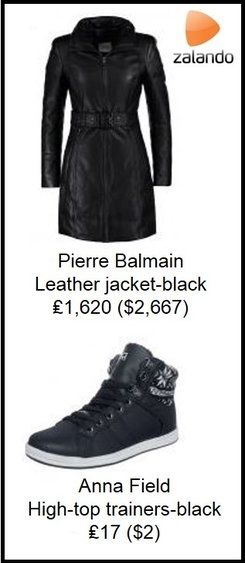 According to German media, Zalando is forecast to post revenues in excess of €2 billion by the end of 2014. Its Q2 2014 revenue increased by 20% year-on-year to €546 million. It also posted its first operating profit (€29m million last week).
Zalando's main shareholders are:
Kinnevik, the largest stockholder (36%), which estimated Zalando's fair value at €3.9 billion ($5.12 billion) at the end of 2013,
Danish businessman Anders Holch Povlsen,
The five main shareholders are expected to hold on to their stakes, so the offering will consist of new shares.
IPO allows Zalando to pursue long-term growth plans
Zalando's Management Board member, Rubin Ritter, said:
"Listing our shares on the stock market is the logical next step in Zalando's evolution as it, in combination with raising additional capital, provides us with more flexibility to pursue our long-term growth ambitions, independent of market conditions and economic cycles."
Kinnevik's CEO, Lorenzo Grabau, said:
"Kinnevik is delighted about Zalando's plans to list on the Frankfurt stock exchange. We first invested in Zalando in 2010 and since then have invested cash of SEK 5.5 billion to become the company's largest shareholder. We look forward to continuing to work with Zalando's founders and management team, and to support their future growth ambitions after the listing."
IPO revival in Europe
IPO volume in Europe in Q2 2014 reached a post-crisis record, according to an analysis by PwC published in July.
About €22.3 billion ($29.95 billion) were raised from 140 IPOs in the second quarter, four times the amount raised in Q2 2013.
During the first six months of the year, more than €33 billion has been raised, more than any full year since 2008.
---
Video – E-Commerce
Zalando is an online business, i.e., most of its activities occur on the Internet. It is an e-commerce company.
---