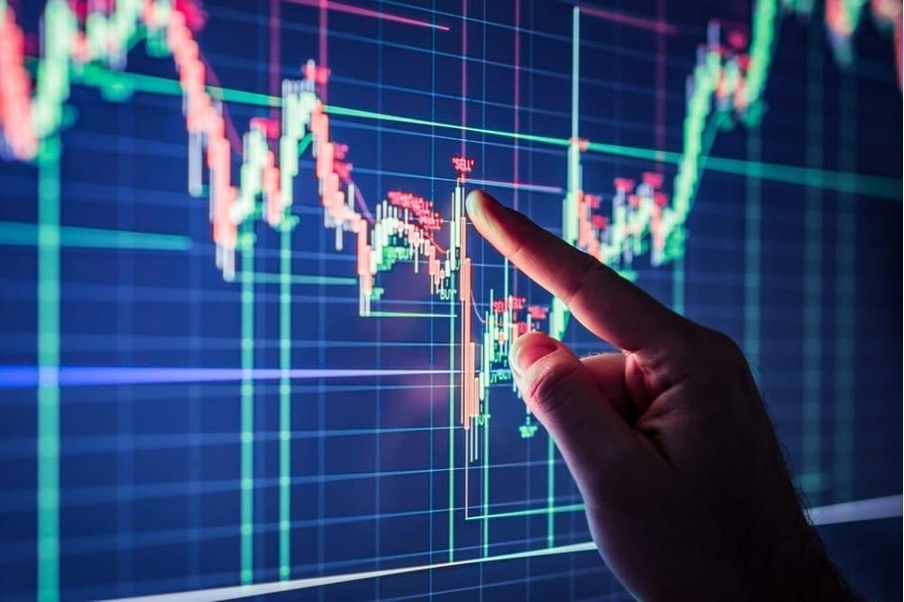 Imagine being able to make profitable trades without having to make the decisions yourself. That's what ZuluTrade offers with its social trading platform. With over a million registered users and support for numerous brokers, ZuluTrade has become a leading player in the world of social trading. 
But is it worth your investment? In this ZuluTrade review, we'll explore the platform's features, pros, and cons to help you make an informed decision. Whether you're a seasoned investor or new to the game, read on to learn more about ZuluTrade.
What Is Zulutrade?
ZuluTrade is a social trading platform that allows investors to mimic the trades of experienced traders in the financial markets. The platform, which is a part of the Finvasia Group, supports various asset types and a wide range of brokers. 
ZuluTrade doesn't execute trades itself but provides users with instant access to other traders' trading strategies. The platform offers different copy trading options, including Traders, Combos, and Investment Baskets, across various instruments, such as cryptos, stock CFDs, forex, commodities, and indices. 
While ZuluTrade does its best to ensure that only high-performing traders can be copied, it's essential to research before copying a trader's strategy as there's no guarantee of success in trading. 
ZuluTrade's goal has always been to become the world's largest social trading community on the globe, offering customer focused investment solutions where traders on a global level can connect to any trading platform and share their knowledge.
ZuluTrade Features
ZuluTrade offers a wide range of features to its users, including advanced trading tools, social trading, and excellent customer service. Here are some of the key features of the platform:
ZuluScript: allows investors to create customized trading instructions, or "scripts," to conduct trading operations based on specific conditions and criteria.

Technical Charts and Indicators: offers a range of technical charts and various indicators, such as trends, oscillators, and volatility, to help users make informed trading decisions.

The Automator: enables investors to create rules to lock profits, update stop/limit orders, close profitable trades, or receive notifications of significant market changes.

Integration with Automated Trading Software: allows for connectivity with several automated trading software, automatically placing trades based on pre-set criteria.

Lock Trade: allows users to verify the execution of a trade after the signal has been received.

Social network features: includes forums and comment sections for traders to review, offer advice and ask questions.

ZuluGuard: a unique feature that protects investors if erratic trades are opened by traders they are following.

Calendar: provides an easy-to-access summary of all key events for the financial markets around the globe.

ZuluRank calculation: proprietary algorithm that ranks traders based on factors like Sharpe ratio, amount of trade activity, low drawdowns, high profits, and frequency of logging in.
ZuluTrade Pricing
ZuluTrade doesn't charge any fees for using its platform, but traders will incur trading fees charged by their selected broker. These fees vary based on the broker used, as well as the asset being traded. Users can open a free ZuluTrade account or a paid account for live trading features.
The minimum deposit amount required for a paid account varies depending on the broker used, but traders should expect to deposit a minimum of $100. It should be noted that different brokers have different deposit requirements.
ZuluTrade also offers users the option of opening up to 10 demo accounts without having to pay a deposit. This provides a risk-free environment for traders to practice and test strategies without the risk of losing real money.
ZuluTrade Review: Pros & Cons
ZuluTrade has several pros and cons that potential users should consider before making a decision.
Pros:
Low minimum deposit requirements, which vary depending on the broker used, but typically start at around $100.

Zero commissions or fees charged by ZuluTrade itself, making it a cost-effective option for users.

Availability of free demo accounts, allowing users to practice trading without risking real money.
Cons:
Limitations may vary depending on the broker used, so users should research their chosen broker carefully before trading.

Fees charged by brokers can vary, potentially making the overall cost of using ZuluTrade higher than expected.
ZuluTrade Alternatives
If you got this far in this ZuluTrade review and are questioning if it is the right fit for you, you're in luck! There are many other viable options out there to help you gain an edge on the market. 
If you like the social features of ZuluTrade but are afraid of incurring large fees from brokers, TradingView might be worth looking into. TradingView offers unique charting features and has community-produced indicators as well. Read this TradingView review to learn more.

If you don't care about the social functions and are looking for a highly regarded standalone analytical software, TC2000 is a good choice. For an affordable price, you can choose from an array of chart layouts that support over 100 indicator values. You should read the full TC2000 review for more details.  
TrendSpider is extremely customizable and takes technical analysis to the next level. Their machine learning algorithm adapts and changes over time from the users inputs. If you are interested in giving this new technology a test run, check out the TrendSpider review for a link to a 7-day free trial. 
Is ZuluTrade Right For Me?
ZuluTrade is a great option for both beginner and experienced traders who are interested in copy trading. The platform offers a user-friendly interface and a range of features, including ZuluScripts, technical charts and indicators, and The Automator.
It's important to keep in mind that the success of copy trading on ZuluTrade is dependent on the performance of the traders being copied, which can be unpredictable. 
If ZuluTrade is worth it for you, depends on your individual investment goals. If you're interested in trying out ZuluTrade, we highly recommend opening a demo account first to get a feel for the platform and to research the traders you may be interested in copying. But if you're looking for a reliable and feature-rich copy trading platform, ZuluTrade is definitely worth considering. Click here to try it out today!